My mom grew up Amish, and she baked homemade, from-scratch pies nearly every Saturday, and was known for her delicious pies. I learned to make pies from her – how to mix the perfect, flaky crust, how to stir together a tasty berry filling, how to roll and crimp and bake the perfect pie.
I compiled 25 of my best Amish pie recipes, including several crust recipes. Everyone asks for my crust recipe, and it turns out beautiful every time!
Amish Pie Recipes
I have included tried and true recipes for Peanut Butter, Cherry Pie from scratch (no store-boughten filling!), Apple, Maple Pecan, Lemon Meringue, Amish Shoo-fly, and much more!
Get your copy of these mouth-watering recipes!
$7.00Add to cart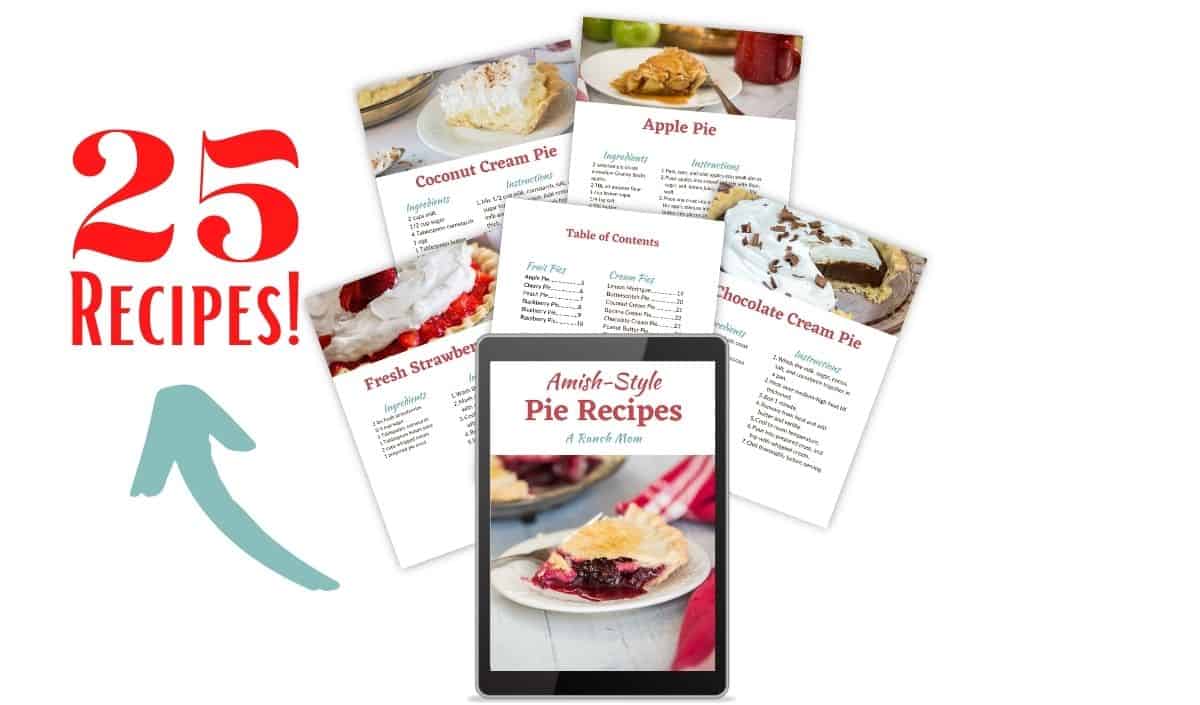 Each recipe makes one 9-inch pie, but you can double or triple the recipes pretty easily. Making pies does not need to be intimidating. Try my crust recipe, and start with a simple recipe like Pumpkin or Pecan, and you will never go back to boughten pie.
The Banana Cream pie has the most delicious homemade cream filling! It isn't hard to make, either. All the cream pie recipes are completely from scratch, and let me tell you, that homemade cream pie filling is just so good! Butterscotch, Coconut, Peanut Butter, Chocolate…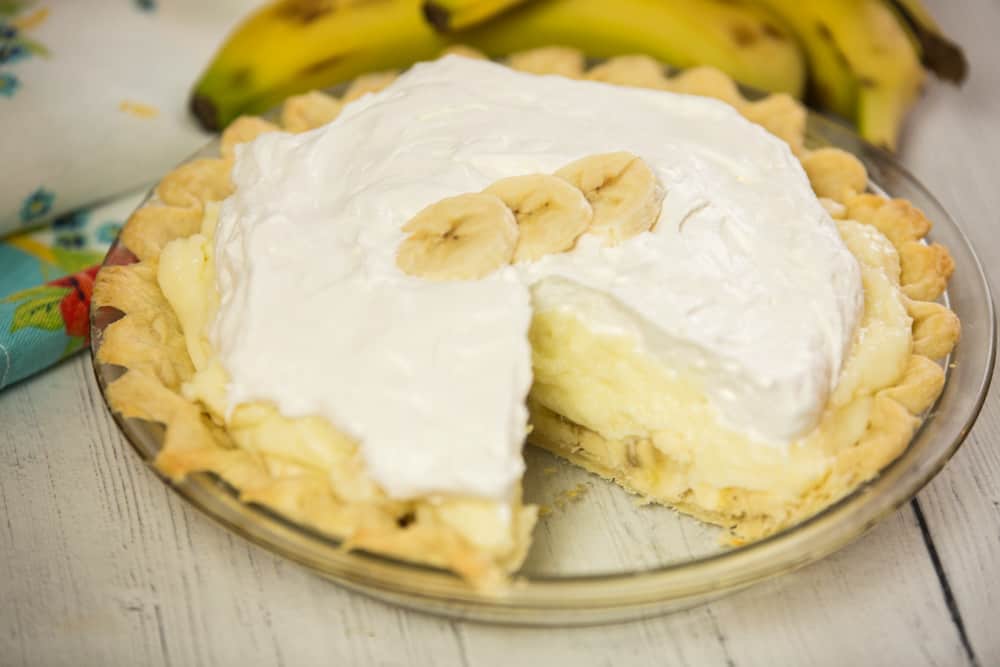 Need to wow your family this holiday season? Find the perfect holiday pie recipe to fit the occasion. Nothing says "accomplished cook" like the tantalizing aroma of fresh-baked pie! Choose from creamy coconut, spicy apple, bright red cherry, or the ever-popular pumpkin pie
What your purchase includes: 25 homemade pie and pie crust recipes, in a pdf format. Just click the 'add to cart' button, and then download the ebook to your device. Feel free to print it out for easy access while baking! Note: This is a digital product. No physical book will be sent.
$7.00Add to cart