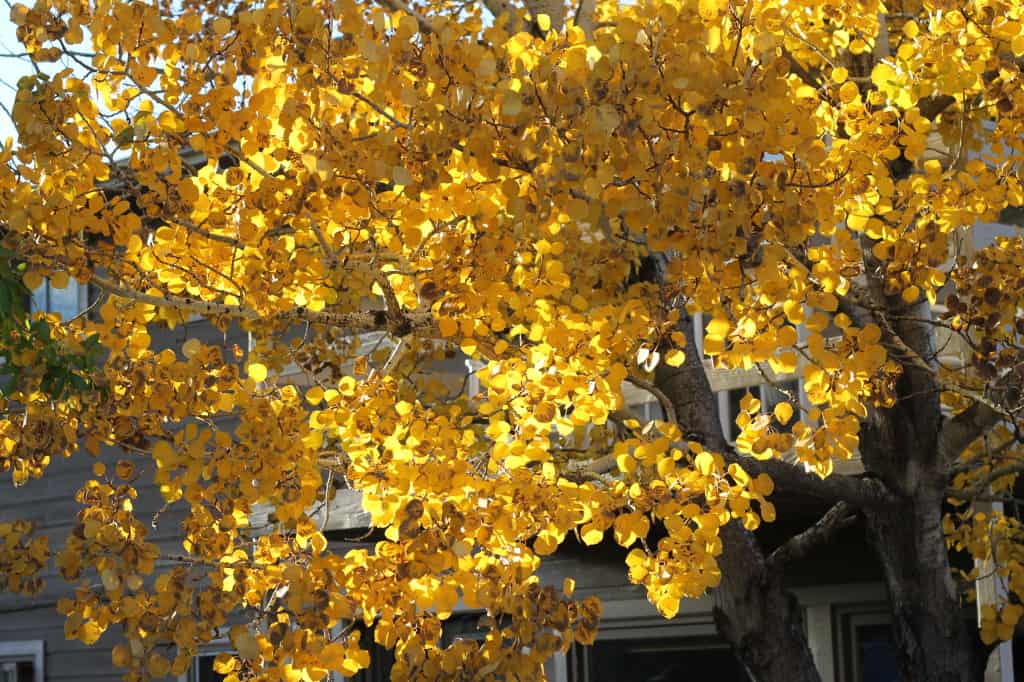 Crisp, bright mornings and warm afternoons – feathered with brightly colored leaves, this is Fall. As a kid, I liked Fall, mainly because that's when the leaves were raked into giant piles; fluffy and ready for jumping into and rolling through. They were spread out and raked into leaf-paths, perfect for playing 'Fox & Geese', or outlining our 'playhouses'. After we'd played in them for hours and hours, we'd toss the leaves into the wheelbarrow, and if you were small enough – you hitched a ride on top, all the way to the dump.
But the second favorite thing about Fall, was Apple Butter. If you've never eaten this deliciousness, I am sorry! Apple butter is nothing like actual butter – it is a fruit spread, made with apples, sugar, and spices, cooked for a long time over low heat, till soft and smooth. You eat it on bread. Fresh bread, if possible! 🙂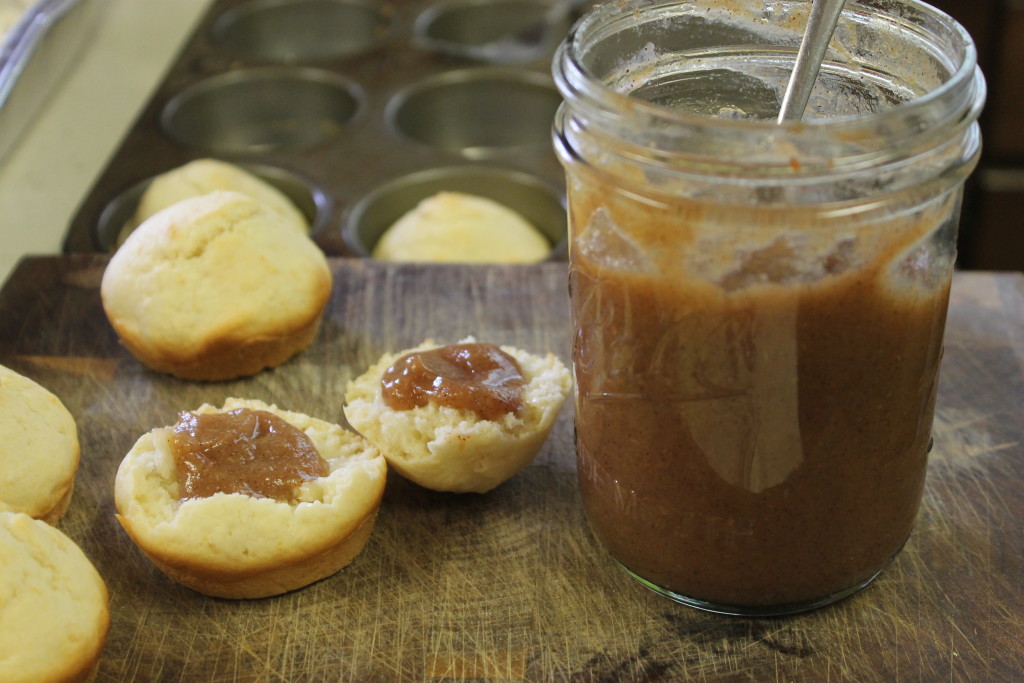 My parents had a thing for using a copper kettle, and making it outside over a wood fire. First, Mom and us kids would cut bushels of apples for applesauce. We would can many quarts of applesauce, but after Mom had all she wanted, we'd use the rest of the sauce for apple butter.
Dad would build a wood fire in the yard, and after it had burned down a bit, he'd fix up a stand to hang the huge copper kettle on. We didn't have a apple-butter kettle, but we had friends and relatives with them, so we would borrow one for the day. When we'd return it, we'd always give a few jars of apple butter as payment. (I miss the old days where everyone was neighborly, and loaned without expecting payment. A simple trade of goods or labor was enough!)
Well, we'd pour that applesauce into the kettle, and start stirring. We had a special wooden paddle made just for apple butter. It was a long handle, with a paddle at the end to stir with, and the paddle end had several holes in it, to better stir the apple butter. We'd take turns stirring it. At first, us kids would stir a lot. Once it had cooked down and was getting thick and brown, Mom and Dad did the stirring, to make sure it was stirred properly, and not burned in spots. Dad would add wood as necessary, to keep the fire not too hot or too small, but just right.
We added sugar and cinnamon and kept stirring. It took hours and hours for it to get to the right degree of thick, brown deliciousness! In fact, it was an all afternoon affair. Sometimes more. Once it was done, we would ladle it into jars and seal them. We always kept a jar out for fresh eating, of course.
I don't know why, but it seems that the best tasting apple butter is made in a copper kettle, over an open fire. Maybe spending hours in the cool Fall air, stirring that kettle, makes it taste better! Anyways, I loved that tradition. I hope someday I can find a huge copper kettle, so I can make apple butter the traditional way. Not much better eatin', than thick, sweet apple butter, slathered on thick slices of fresh bread!
Did you ever have apple butter hot from an open kettle?