This morning my husband went to his first branding of the season. It was a beautiful spring day to brand calves. He didn't even have to leave very early – only about 6 am. It was already light til he left the ranch.
He'd gathered the horses last night, so it wouldn't take much time to catch and saddle a couple this morning. I made him coffee, and he grabbed a donut on his way out. (my bad – I usually try to feed him before a full days work!) I spent about 2 minutes debating if I wanted to get my boots on and haul my camera out…  But in the end, I did. I slipped on a jacket against the morning chill, and jogged out to catch him as he was catching the horses.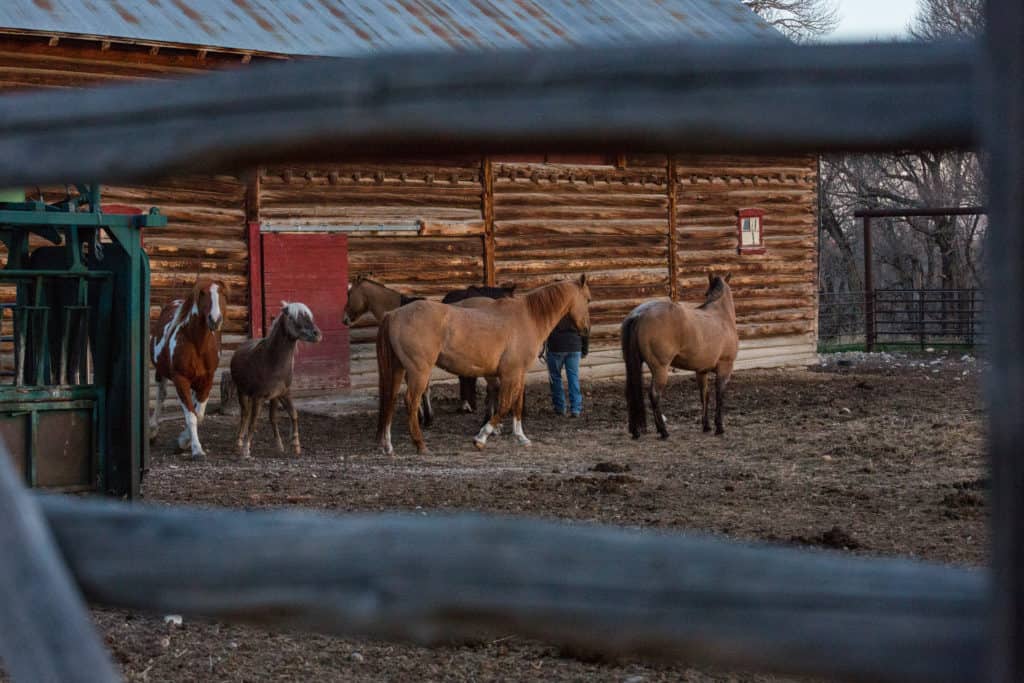 After he left, I worked in the house awhile. Then my son and I took on the job of picking up all the haybales that were around the house for the winter, and stacking them elsewhere. During the winter, this double-wide that we live in gets cold underneath and the pipes freeze up. So we stacked haybales two-deep, around the whole house. It really helps keep the house warm! But it is spring now, no more hard freezes, I think. Even if we get our usual Mother's Day snow- it shouldn't get too cold.
Well, we worked at those haybales for several hours. The snow had drifted on top of them during the winter,  and slowly seeped down into the bales as it melted. They were monstrously heavy! We heaved and huffed and grunted our way through. Finally we finished, then a good shower (hay dust!!) and off we went to the Conoco for a cold coke! That hit the spot, after all that hard work. 🙂
Well, that was our Saturday on the ranch, what about you?