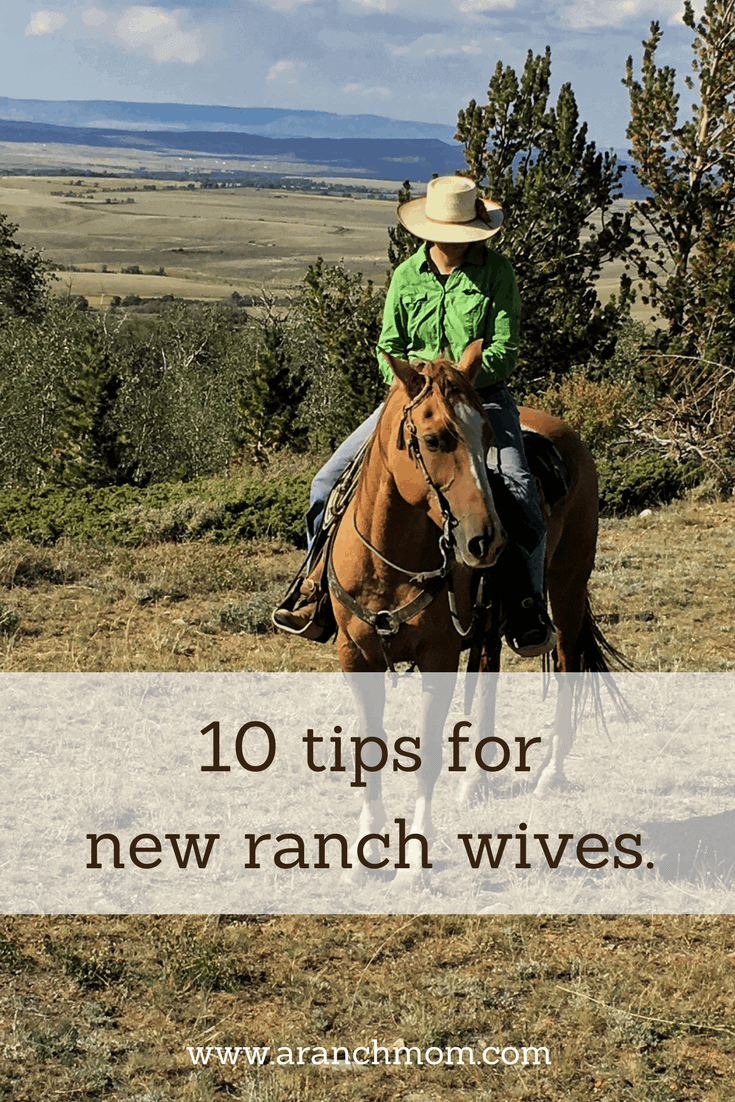 "Drive the cake truck slowly till you get to the gate – the yearling should follow you – then when you get close to the gate, you might have to speed up to get through before they do."
My brother-in-law was giving me instructions before he rode off to start gathering cattle. I had my two toddlers and the baby in the truck with me. It was the first ranch chore I ever had to do. I was nervous because; how slow should I drive? How close do I get to the gate before speeding up?
I didn't grow up on a ranch, and I was completely at a loss. So I drove slowly and I watched as they struggled to get the yearlings moving. They were following me pretty good when I came to the gate. Desperate that the yearlings wouldn't escape – I floored it and flew through the gate.
"Well, you could have driven a little slower, and waited till you were closer to the gate before driving off." My brother-in-law said mildly, when I asked how I did.
I felt foolish, even though he wasn't upset at all. But how was I supposed to know? I didn't grow up on a ranch, or indeed – even around cattle. We had a milk cow at home when I was a kid, but that was about the extent of my experience with cows.
After more than a decade of being a ranch wife, I have learned a few things that I wanted to share with you. Whether you are a new ranch wife or a seasoned one, I hope you can find some practical encouragement here.
If in doubt – ask
In an effort to not look ignorant, sometimes I try to figure it out on my own. But that usually goes wrong. I have learned that it is better to just ask – even small things like how slow is slow? Remember, there are no stupid questions.
Learn to work together
 There is a saying in the ranch world that goes something like: "Working cows together is the best form of marriage counseling; if you can make it through that, you can make it through anything!" Funny, right?
The thing is, it's awfully close to the truth. Livestock seem to push your buttons in a way that nothing else can.
But you can learn to work together. Don't take it personally when things get tense, and don't contribute to the stress by getting mad and yelling or walking off.
Ask God for grace to remain calm, and learn how to work together. After all, you will be working together for many years, and those years will be much happier if you can learn to work together calmly.
Don't get too attached to plans
Your husband will be on call 24/7 and many dates will be delayed for a calving heifer, or hay will need baled before the rain hits, or any other number of problems.
It is an inevitable part of ranch life, so I find it best to not get too attached to plans in the first place.
Just when you think you finally have everything set, and ready to leave on vacation – a blizzard will blow in and the roads will close, or some other unpredictable thing. Learn to roll with the punches. 🙂
One way I compensate, is by lighting some candles and whipping up a special treat for the evening. We can at least have a home date, if we can't go out.
Learn how to do everything you can
Don't refuse to learn something just to avoid that job in the future. Learn to drive a tractor,  pull a calf, and shut a wire gate. What if you are alone and something needs done? You will be glad you learned.
I have so much to learn yet! I want to know how to do everything because you never know what opportunities may come along! Don't refuse just to get out of work. Be a help and a blessing to your husband.
Be consistently happy
No one enjoys being around a grouch, and it doesn't help you, either! Learn to find your contentment and joy in Jesus Christ, and you can be happy even in bad situations.
Yes, life is hard, people don't treat you right, husband's aren't perfect (neither are wives). But you can be happy regardless of your circumstances, if your heart is centered in Jesus.
A happy wife can smooth the edges of a hard day, and bring a smile to a tired husband. Be the happy, smiling heart of your home.
Open the gate
Seriously! Why the big fuss about opening gates? Why miss a perfectly good ranch date because you may have to open a few gates? 😀
Every chance I get, I hop in the truck with my husband and ride along. I call them 'ranch dates'. Going to check mineral or water or fences.
Of course, riding horseback together is awesome too, but you can't talk as well when you are moving cattle. 😉 And when you have babies, sometimes you don't get out as much, and riding together in the truck is pretty awesome.
Just open the gate without whining, ok? You are a big girl – you can do hard things. 😉
Make him breakfast
I know, this is 2018 – not 1950! Let me assure you, cooking breakfast for your man is not outdated. He will love you for it, and you might just learn to enjoy those early morning quiet moments. 🙂
Maybe your man likes to cook his own breakfast, maybe he doesn't eat breakfast. But, I dare say most men would enjoy eating breakfast together with their wife!
It is my favorite time of day – sitting together in the early dawn, sipping hot coffee with my man. Often we don't talk much. But sometimes we do. It's a great time to be alone a few minutes before the busy day starts.
Learn to be frugal
Cowboyin' is not a get-rich career. So don't be a strain on the finances. Be thrifty. Learn to save money whenever you can.
Allow your kids miss out on some activities. Don't try to keep up with your friends. Be content with what you have.
Learn to cook from scratch, grow vegetables, don't use shopping for therapy.
Be available to help
Sometimes your husband will come in to ask for your help with some small job. Be willing and available as much as possible. Lay down your mop, step away from the laundry, just put on your boots and go help.
Life is short, help each other as much as possible. Do unto others, you know?
Don't worry what others think
Some people will scoff at your old-fashioned ways. Some will encourage you to get a job in town. Some will pressure you to spend money you don't have.
They may even laugh at you for making breakfast or for being a '50's housewife'. Don't pay them any mind! You go right on and create a strong and loving marriage. Ranch wives are tough – we do what we need to, despite others' opinions!
Work on your marriage every single day – encouraging him, loving him, serving him, respecting him. It won't be popular, but it will be worth it.
I remember how ignorant I felt that day leading the cows through the gate for my bro-in-law. That wasn't the only time I felt inadequate. I had to learn everything as I went, and I still have so much to learn.
I wanted, more than anything, to be a help to my husband. These 10 practices have been my guidelines for over a decade. To summarize:
If in doubt – ask. There are no stupid questions.
Learn to work together. Don't get mad over cows.
Don't get too attached to plans. roll with the punches, without a fuss.
Learn to do everything you can. Be a blessing to your husband & employer.
Be consistently happy. Find your joy in Jesus. Thankfulness = joy.
Open the gates. It's a small price for a chance to be together.
Make him breakfast. Begin each day together.
Learn to be frugal. Be content with what you have; never be a drain on your finances.
Be available to help. Be willing to have your schedule interrupted. Be a blessing.
Don't worry what others think. Follow God's call on your life, even if that means being counter-culture. Love your man unselfishly, be a blessing and a help in every way.
What would you add to my 10 tips for new ranch wives? Leave your best tip in the comments!