Being a mom is hard work! Especially being a Christian mom in our current society. A society, unfortunately, that has turned away from God and wants to drag us down with it. Sometimes it feels like we are swimming upstream, with no end in sight! Well, we are swimming upstream. But we don't have to do it alone! God our Father is always with us, and His Word gives us hope and encouragement.
Maybe this year has you feeling scattered and overwhelmed.
Take heart!
You are not alone.
You are doing holy work.
You are so very important to God.
31 Days Devotional for Moms
I have compiled 31 short devotional readings into an ebook to encourage you today. Each devotional only takes a minute to read, but you can ponder on the Scripture all day.
$2.00Read more
Practical, relevant, and useful, these daily readings will give you renewed direction and courage for the mundane moments of motherhood.
Download it on your phone to read any time you need a boost, or print it out to have laying where you can pick it up for a quick encouragement throughout your day!
Each daily reading has a paragraph of encouraging words, with a corresponding Bible verse to go along with it. Read one each day for a quick boost of faith and hope.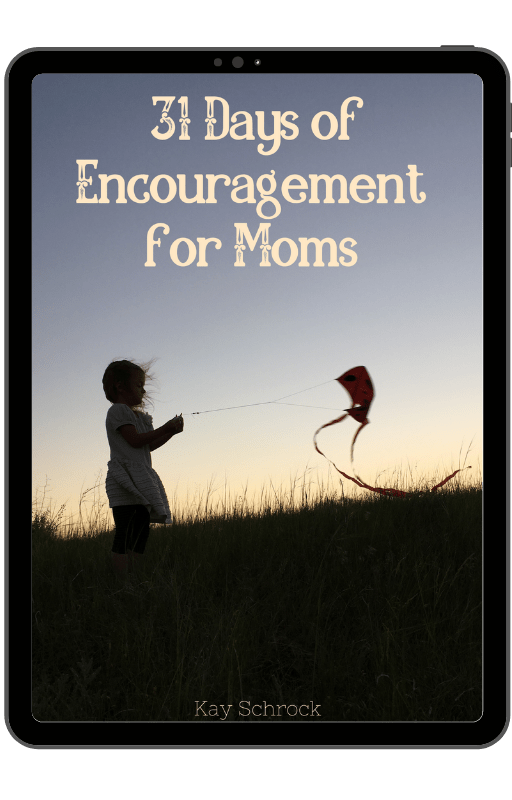 $2.00Read more
Note: This is a digital download, not a physical product.