Moving bulls is a job I haven't had the chance to help with – until last week. My man needed to put some bulls out with the cows, so I helped him do that. Just us and the dog. I took some pictures with my phone, so they are low quality, but you still get the idea!
We started out in the coolness of the early morning. Jacket weather already – in August! Welcome to Wyoming, right? 😀 But it was lovely. No bugs; just cool, dry air and warm sunshine.
We started near the house, moving them out of the horse pasture where they'd been for several weeks. We moved them up the hill, through several empty pastures (one of those a hayfield), and out towards the back of the ranch.
We took our dog because sometimes he is helpful… but sometimes he is a pain, too. Dogs can save a lot of steps for a horse, but when they don't listen, they are more trouble than anything.
Why use a dog?
One cowboy with a couple of well-trained dogs can do the work of several men. Dogs can get under brush where a horse can't go, they can run over bogs and get the calves out, they can outrun a calf and turn it back in seconds. They can get the stragglers easily, and turn a high-headed cow before she gets too far.
But cowdogs have one problem. They like to 'fix' things without being asked. They understand many commands and human words, but they don't understand everything we say or the plans we are making. So they try to help when they aren't asked – and invariably, it causes a wreck.
They run ahead of cows when they shouldn't, or chase calves too hard when they should back off, or pester a bull till he swaps ends — and then we have a mess.
What a good dog needs
The key trait a good dog must have is obedience. You want him to stay by your side until you send him out to do a job. When he is done with the job, he needs to return to your side. And at all times, he must be listening. Listening for your command.
Sometimes it will be to 'bite 'em up'! Other times, 'lie down'. No matter what, they must obey, and obey quickly. Usually, the commands are a whistle or one-word command. (sometimes they get yelled at!) One of the guys here can send his dogs with a  whistle that I can barely hear. His dogs are great! I like riding by him because his dogs do most of the work! 🙂
The cowdogs that are constantly running off on their own ideas are just not very useful. They chase scent trails or chase cattle that don't need to be chased, or just in general, are unreliable. That sort of dog will likely be sold in short order, and a better dog will be found.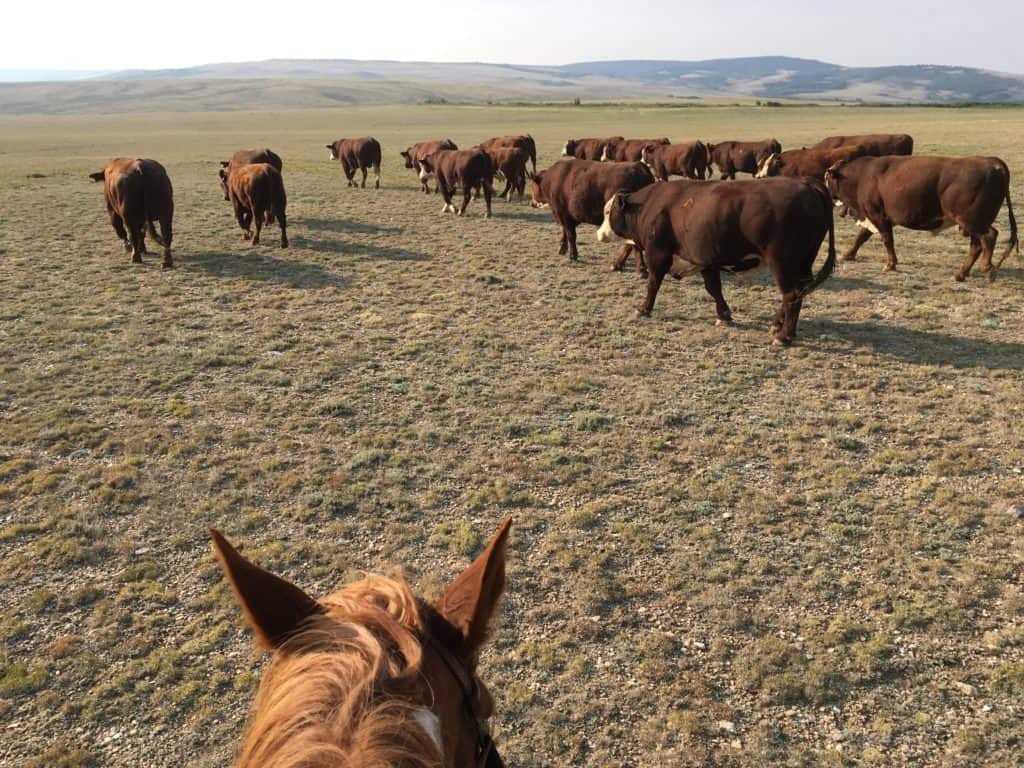 We need to be like a well-trained cowdog
I'm reminded that when we listen for our Father's quiet voice and obey His call exactly, we are so useful in His kingdom. But when we run ahead before He sends us, or try to 'fix' things by ourselves – we end up being a lot of trouble, and no help at all.
We need to learn His voice and answer His call immediately. And remember that our own ideas – no matter how great they seem – may be the worst thing we could do. Never to move without the command of our Father. He sees the big picture; we can't see or understand His ways, but we can trust Him, because He is perfectly good and perfectly trustworthy.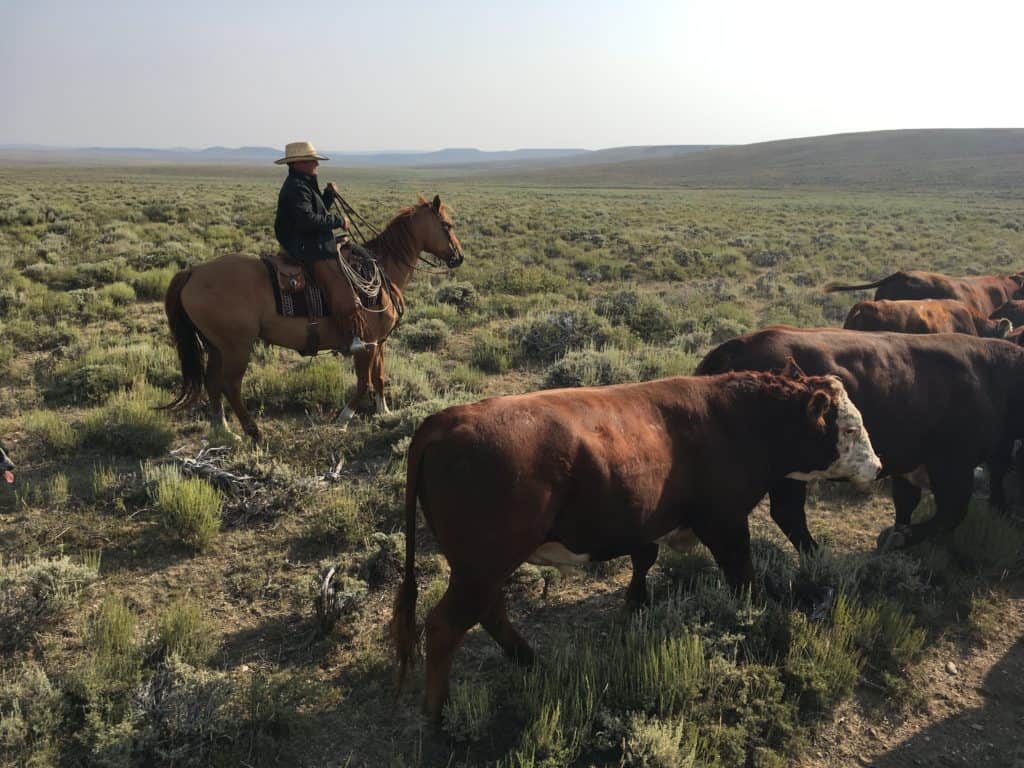 After we had the bulls in the correct pasture, my man went on and scattered them out, while I trotted back to the house.
I am so blessed and thankful to live in such a beautiful spot. OK, I know it's summer, haha! But it's pretty beautiful all year – although winter is brutal.
Have you ever ran out and tried to work on your own ideas? I sure have. I am learning to WAIT and listen for His voice. I want to be useful in His kingdom, not just wearing myself out on my own ideas.
You might also enjoy these: