The day dawned bright and warm. Such a welcome sight, after all the rain we've been having. Although we aren't complaining of the rain! Nope – we loooove rain around here! 🙂 But these calves were getting mighty hefty, and they needed branded.
We invited some friends and neighbors, and commenced the work.
Here they crew is bringing the pairs in to the trap.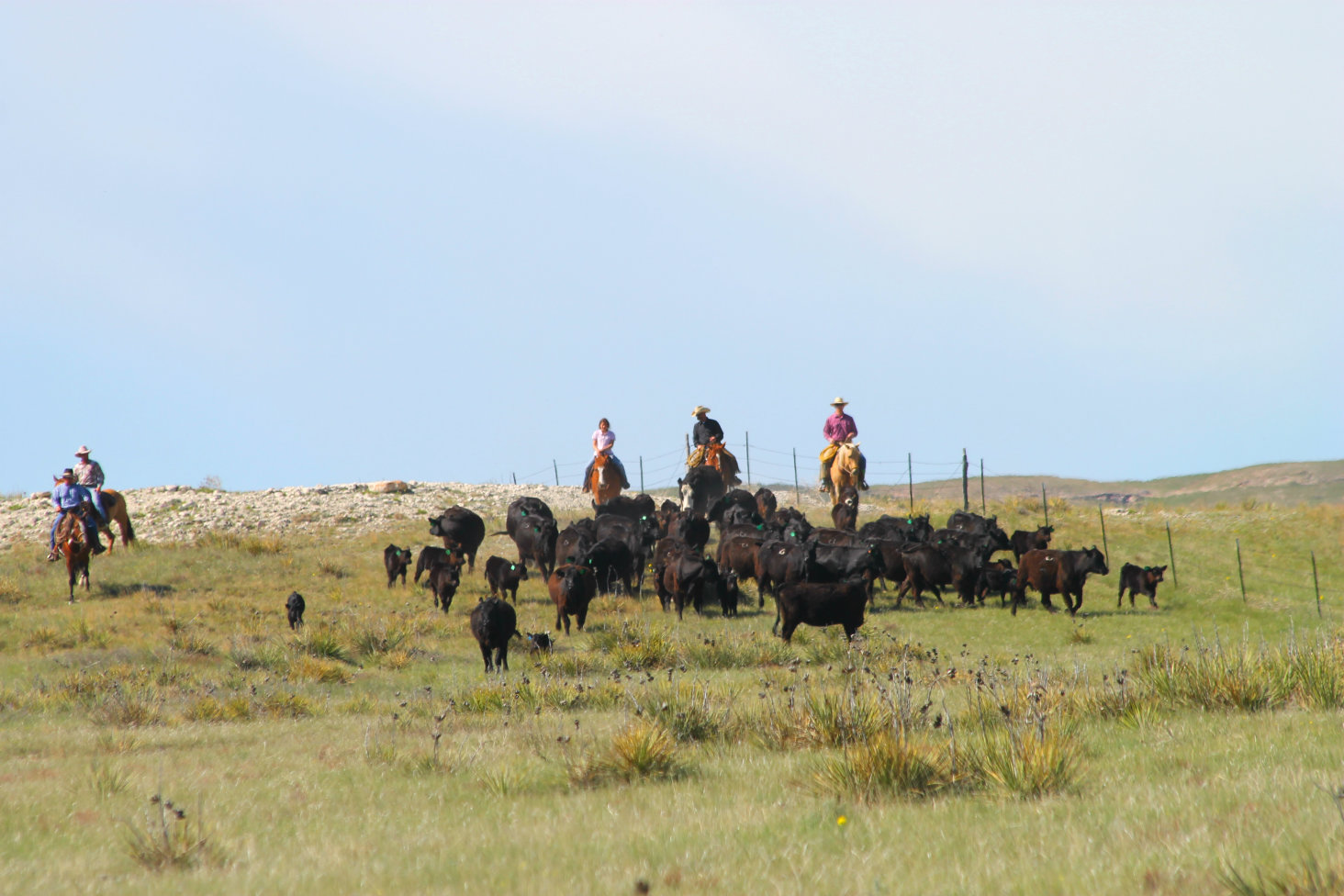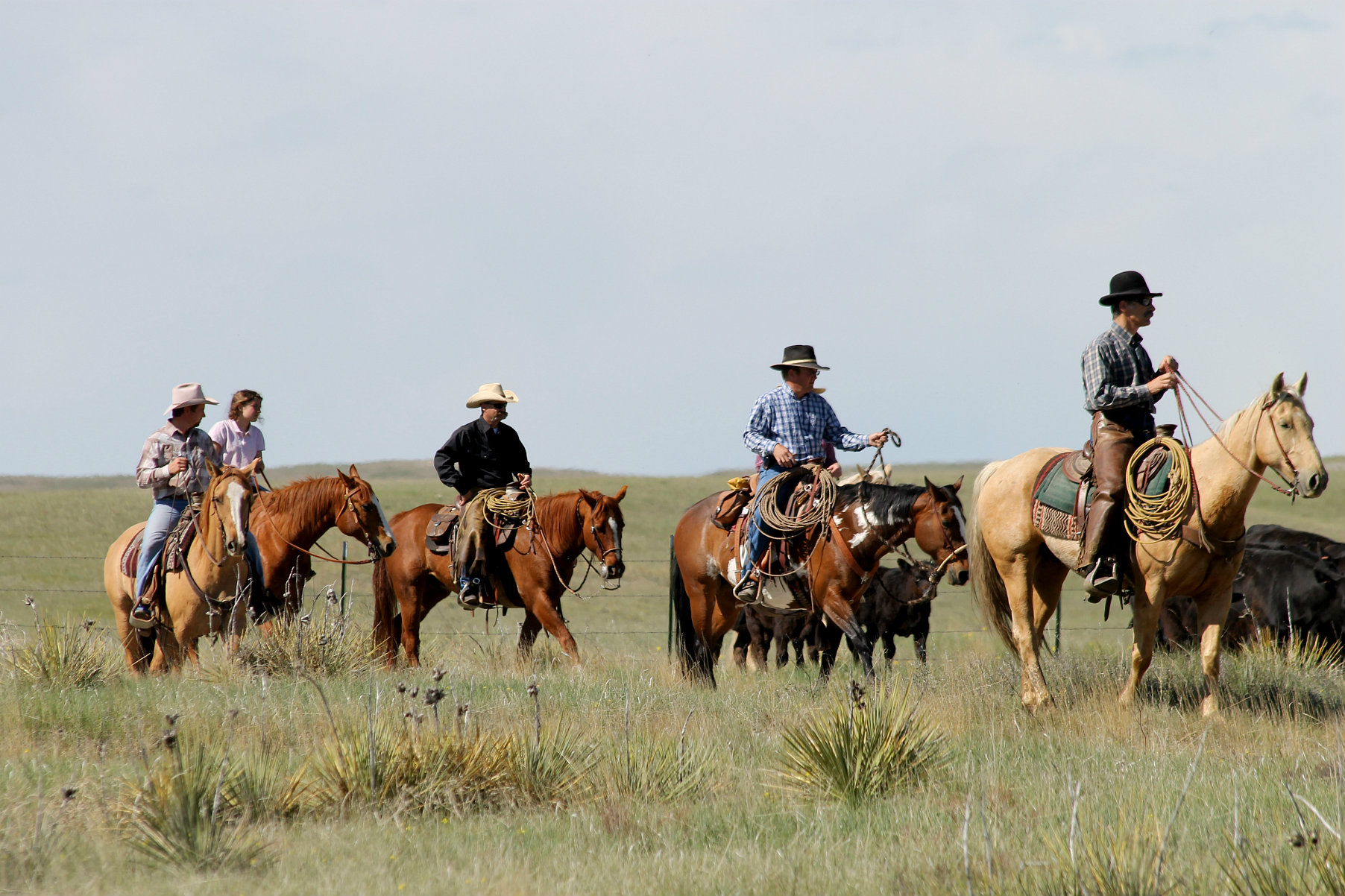 We like to have our brandings buckaroo-style; head and heel the calves, so the horses do the work of holding them, which makes less work for the people. Plus – more roping!!! 😉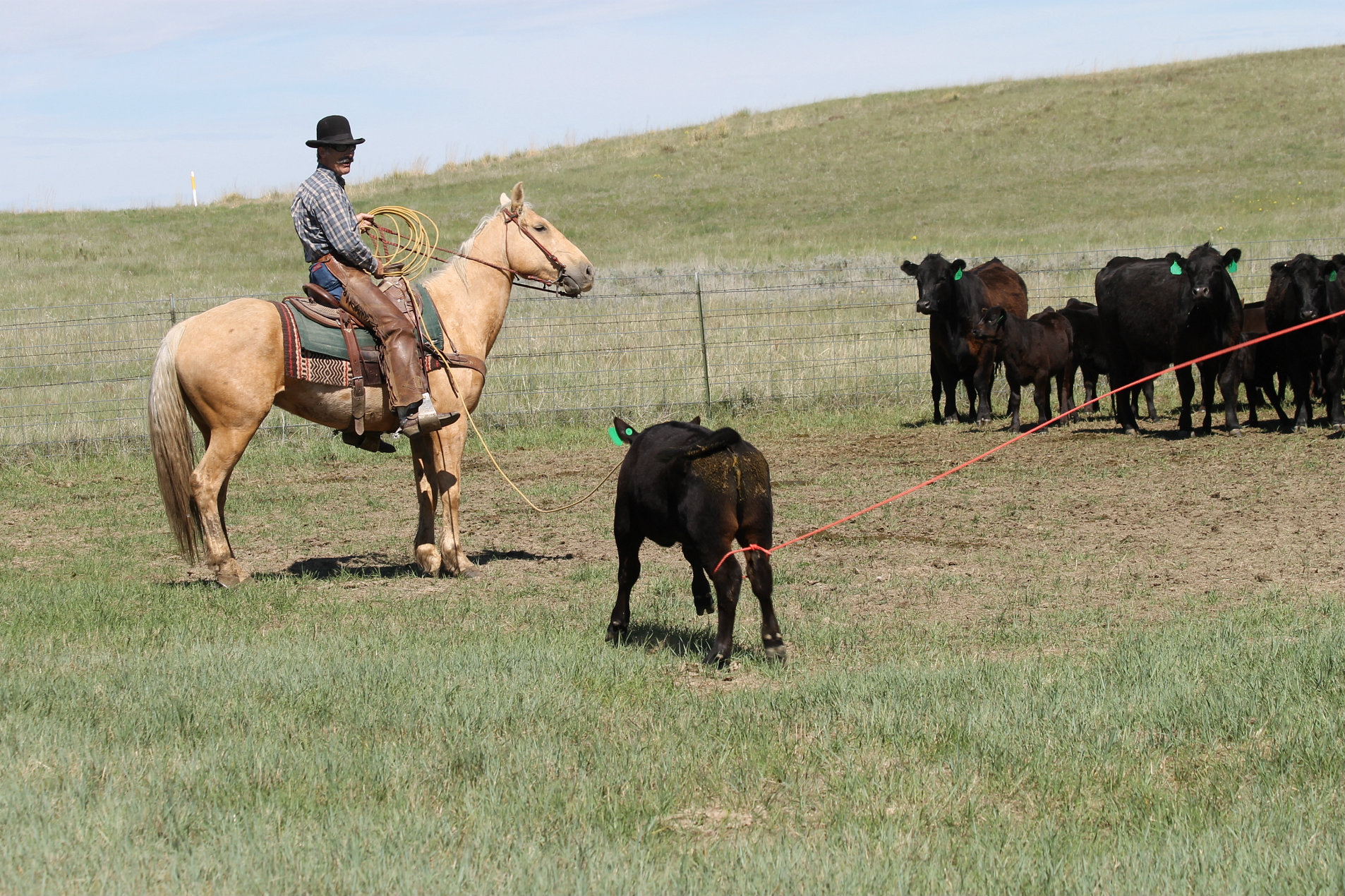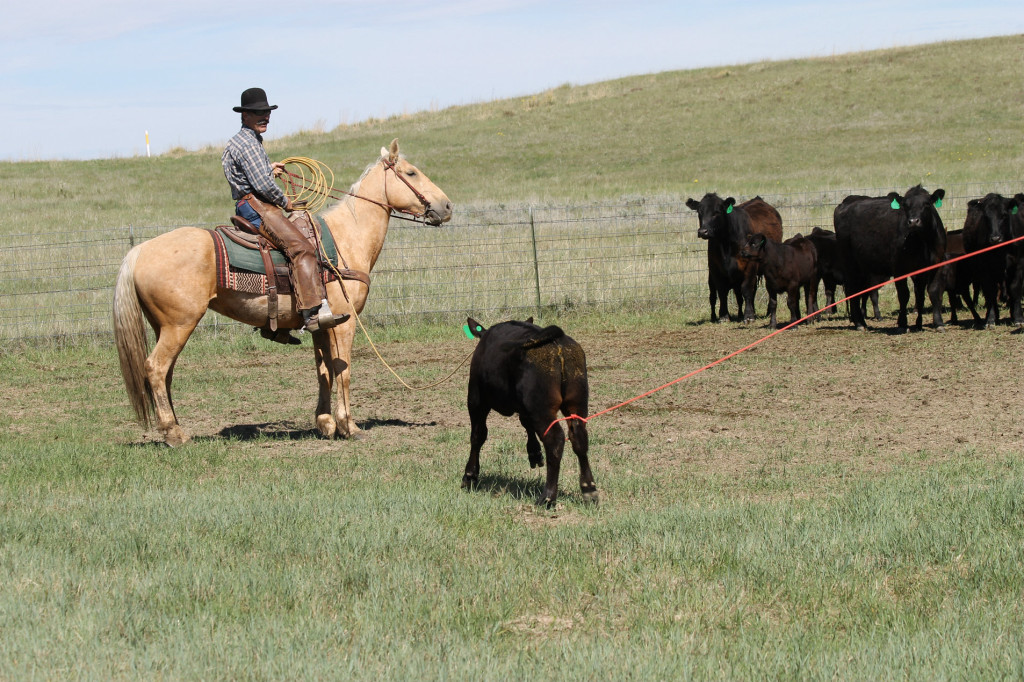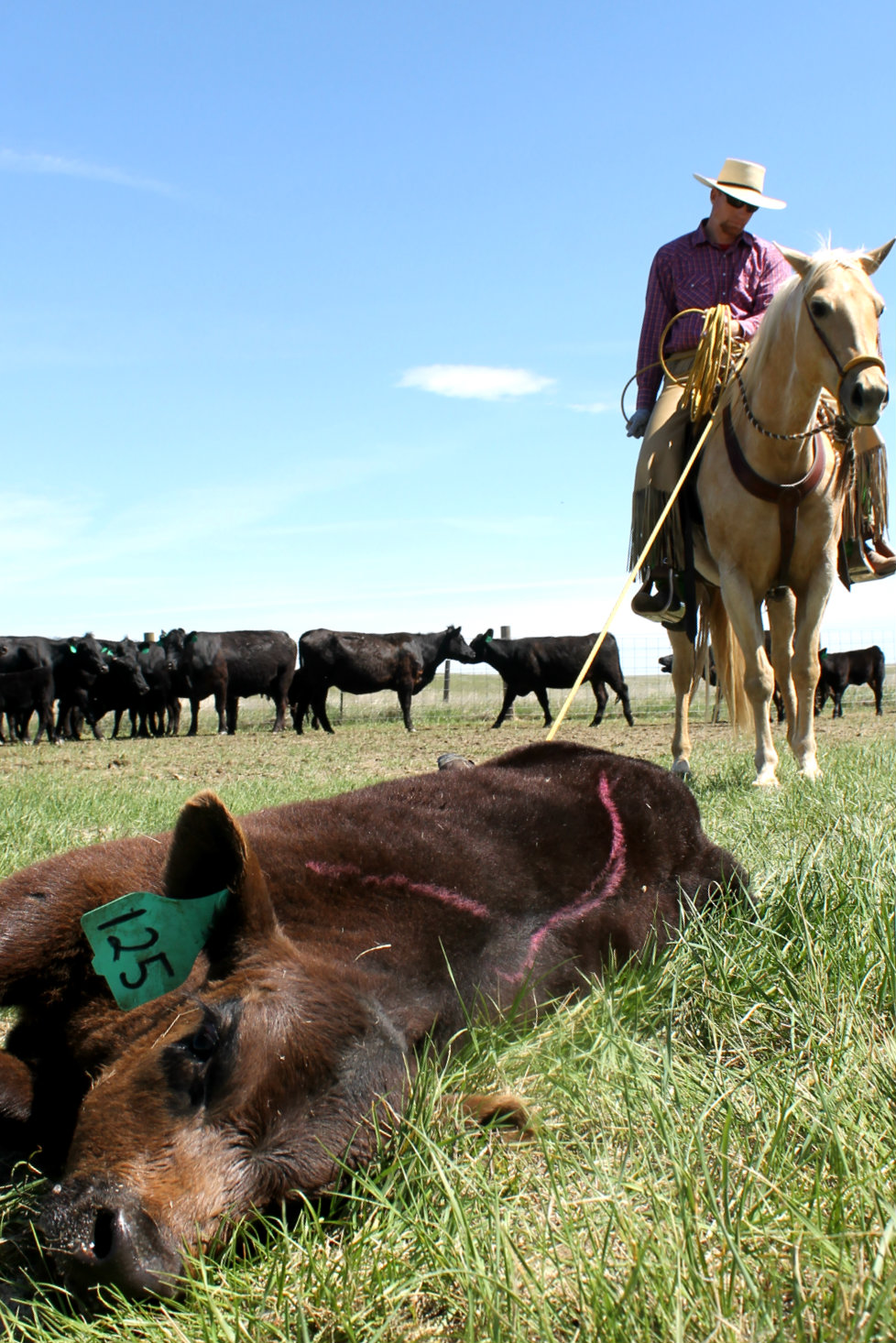 Puttin' on the brand.
Thumbs up!   (all done – let'r go)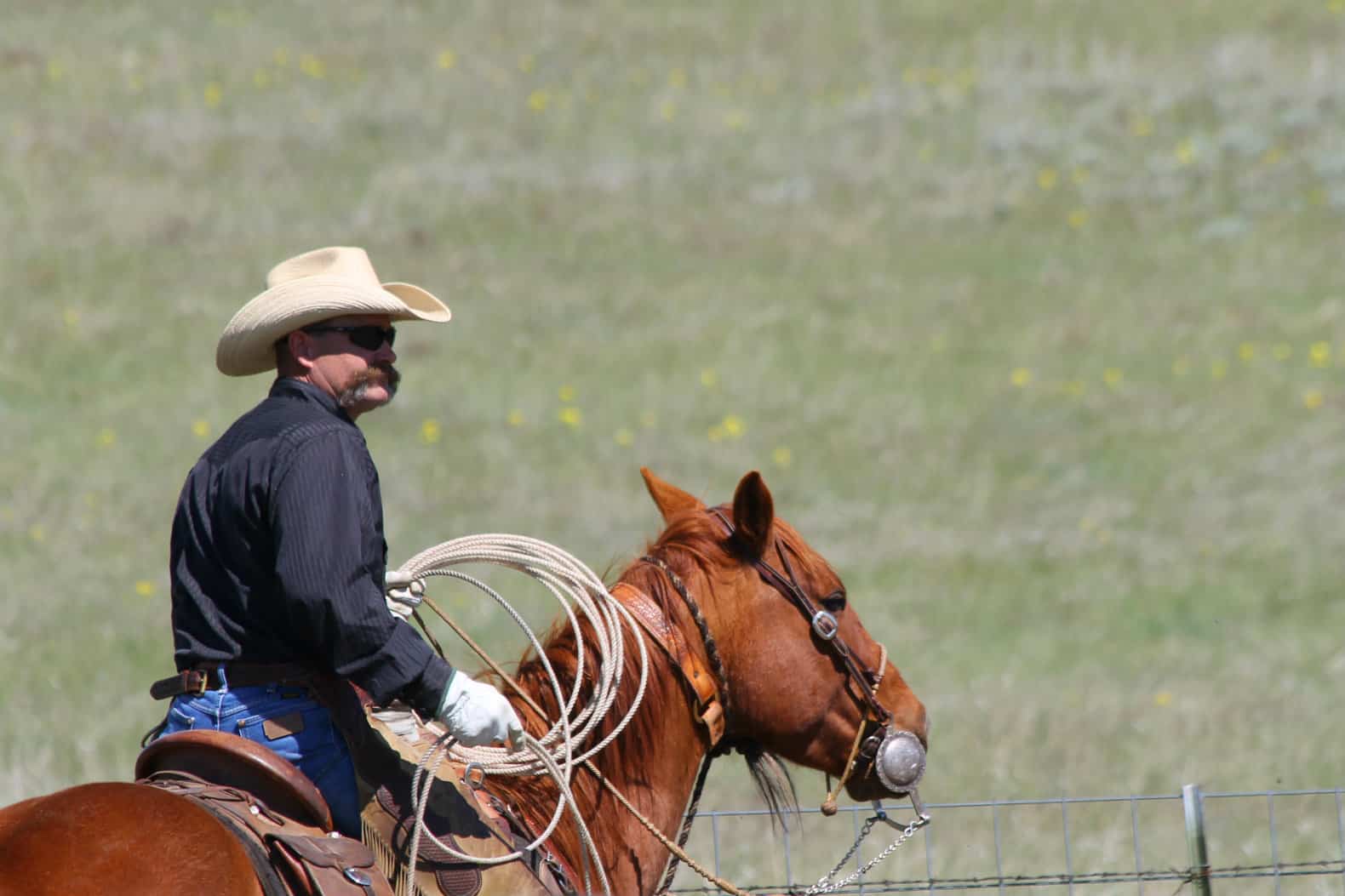 Have a bit.  

The afternoon brought huge, beautiful cloud formations. And a few rain showers. After teh branding was done, we met back at the house for a lunch of grilled burgers, watermelon, chips, ranch beans, cupcakes, jello salad, brownies and ice cream.
It was a good day, all the way around.