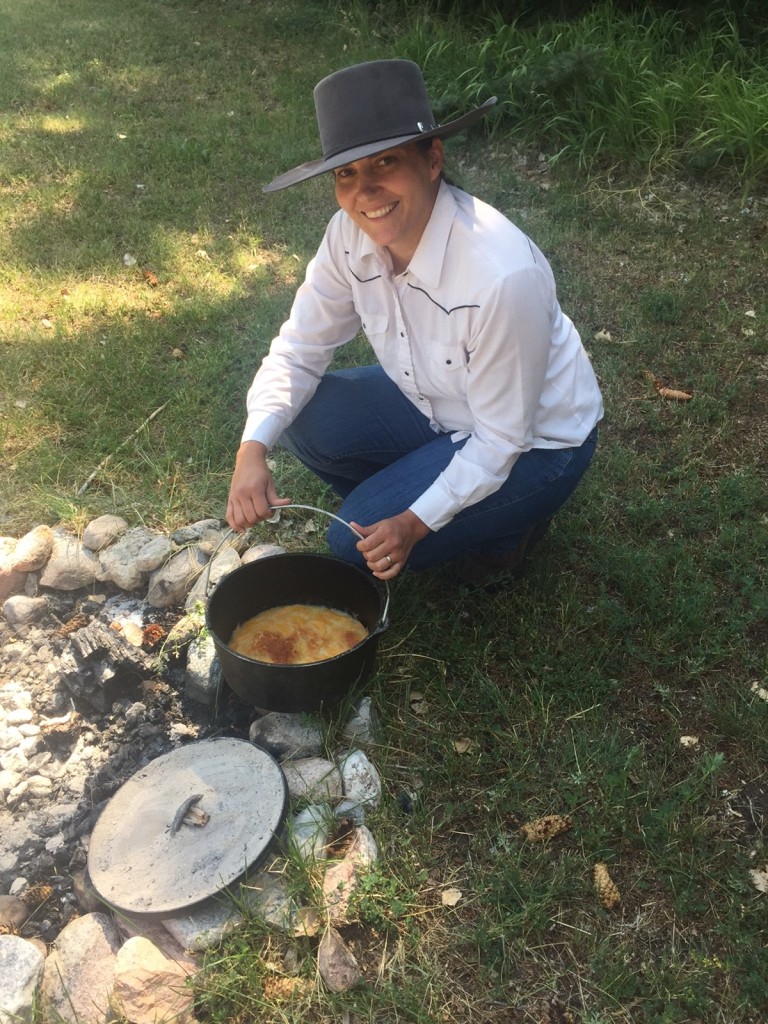 First published in Working Ranch Magazine.
The Ranch Wife
by Kay Schrock
The cowboy is a dashing figure
With wide-brimmed hat and jangling spur.
He's the hero of the big screen
Riding and roping in his blue jeans.
But there is someone behind the scenes
Who tends the babies, and cooks, and cleans.
She's not well-known to the public eye
Her life is obscure under western skies.
Up at dawn to fry the bacon
Wash the clothes, and feed the children.
When her cowboy needs help, she is called
If errands need run, or calves need hauled.
When the neighbors come – she cooks the food,
For branding and shipping and pregging, too.
She knows how to drench a leppy,
And what to do, if it's not too peppy.
She takes a turn at the night-calving –
Dreaming of sleep she could be having!
But when the calves sell for a good price,
When her man cleans up so nice,
When she watches a stunning sunrise,
Crimson and gold – cov'ring the skies.
When she tucks her babies in bed,
Still chuckling inside from things they said,
When she rides the prairies wide,
She feels a thrill of joy inside.
She thanks God again for this wonderful life,
Wanting nothing else but to be a ranch wife!