The Young Women Love God Greatly Bible from Thomas Nelson Bibles is a great study Bible for young women and girls. It is a NET Bible – New English Translation. I am not familiar with this translation, but I understand it to be a word-for-word translation.
This Bible has some maps, and timelines. I really like timelines! There is also a section in the front with explanations about how it is organized.
This is a one-column Bible, leaving plenty of space for journaling on the margins. It is not a red-letter Bible, meaning that the words of Jesus are in black, just like the rest of the Scripture.
The Bible is hardcover, which is blue under the paper jacket. It has a few pages of concordance in the back, although that section is a bit basic.
Throughout the Bible are short devotional-type writings to encourage young women in a Godly life.
It has a reading plan complete with the S.O.A.P. method reminder and explanation. (SOAP is an acronym for a popular study method which stands for Scripture, Observation, Application, Prayer)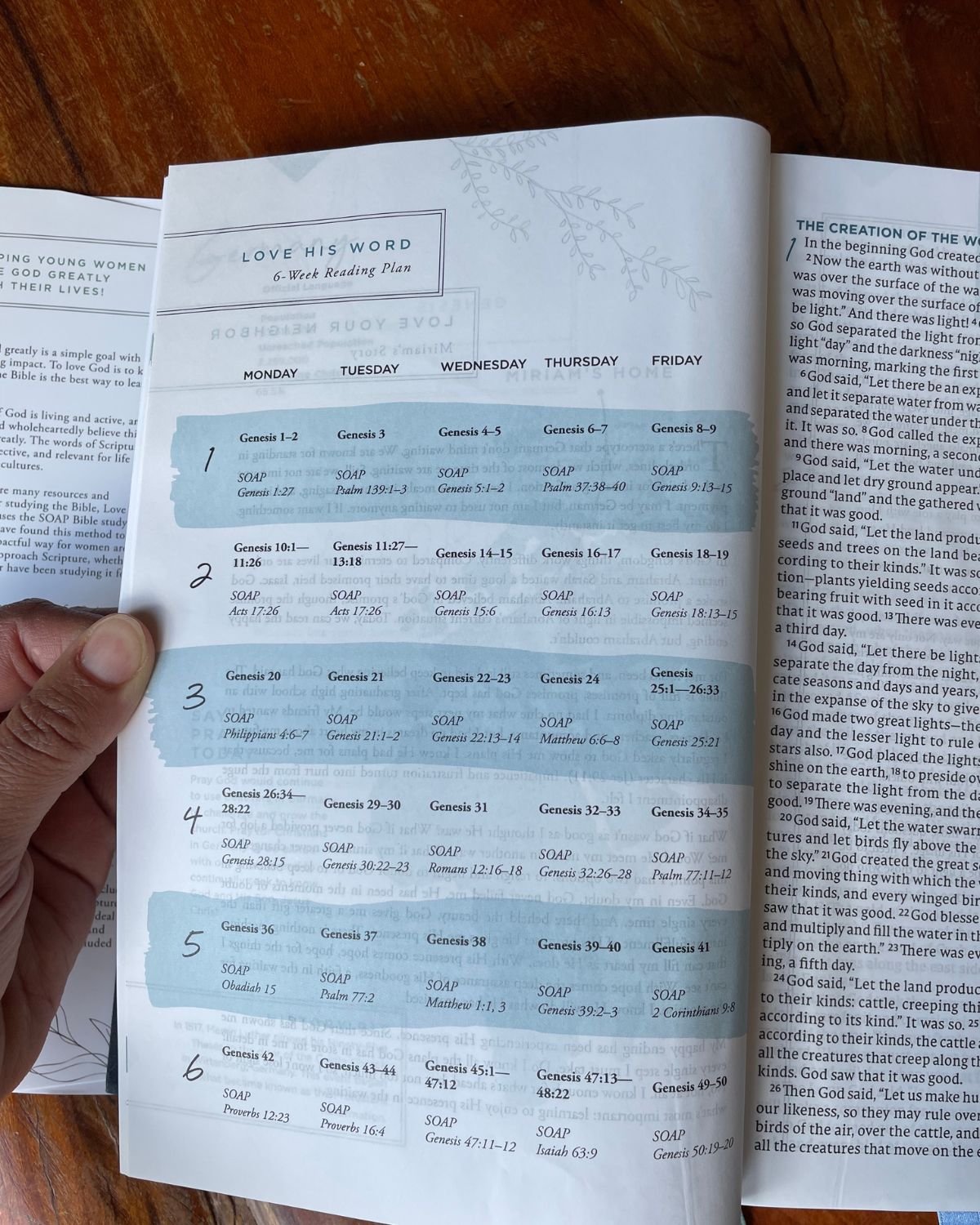 There are beautifully scripted verses throughout, and stories from other young women.
My overall impression of this Bible is that it's a great Bible to gift to a young woman in your life. I gave this one to our 13-year-old daughter for a study Bible. It is a bit bulky to take to church, but to keep on her desk at home and write notes in the margin – it's perfect for that!
I think the little excerpts and stories will be encouraging to her as she enters the teens years, with high school, youth groups, and all that goes along with growing up.
You can get your copy at the Faith Gateway Store. Or on Amazon Young Women Love God Greatly.
As a member of BibleGateway, I was given this Bible for free, in exchange for an honest review.
You might also enjoy these: