Dandelion jelly sounds so pioneer-ish, doesn't it?! 😀 I knew you could make it, but somehow never thought to try it myself – until this year. We have acres and acres of dandelions growing here in spring. They cover our yard and grow profusely down by the river. I decided that I would try some jelly.
How to make Dandelion Jelly
I had my little girls take a little pail out and pick only the nicest dandelions. I told them to just pick off the heads of the flowers, and fill the bucket halfway. It took them a while, and they were getting bored with it, but finally, they were done.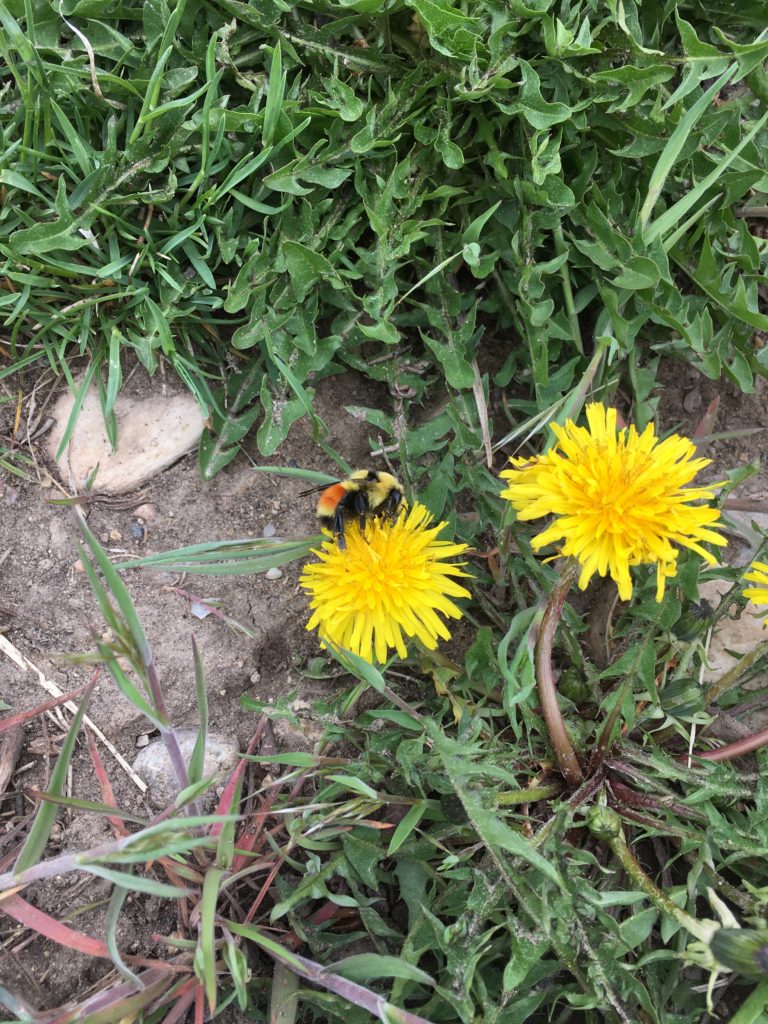 I took each blossom and snipped off the little green part at the bottom of the flower. It was tedious but not difficult. Some of the green stayed on, and that was ok. I just made sure to get that tough little part at the bottom.

Making the dandelion tea
I measured my petals into a bowl and picked out a few more of the biggest green parts. Then I covered the petals with boiling water. I didn't measure – just poured boiling water in till they were just covered. I let the dandelion tea steep all night on the counter.
In the morning, I poured it through a sieve and strained off all the water. It is a sickly yellowish green at this point, but no worries – it gets better!
I didn't squeeze the petals, I just let it drain for a minute or two. I have heard that squeezing herbs/teas make it bitter, so I try not to do that. I don't want bitter dandelion jelly! 🙂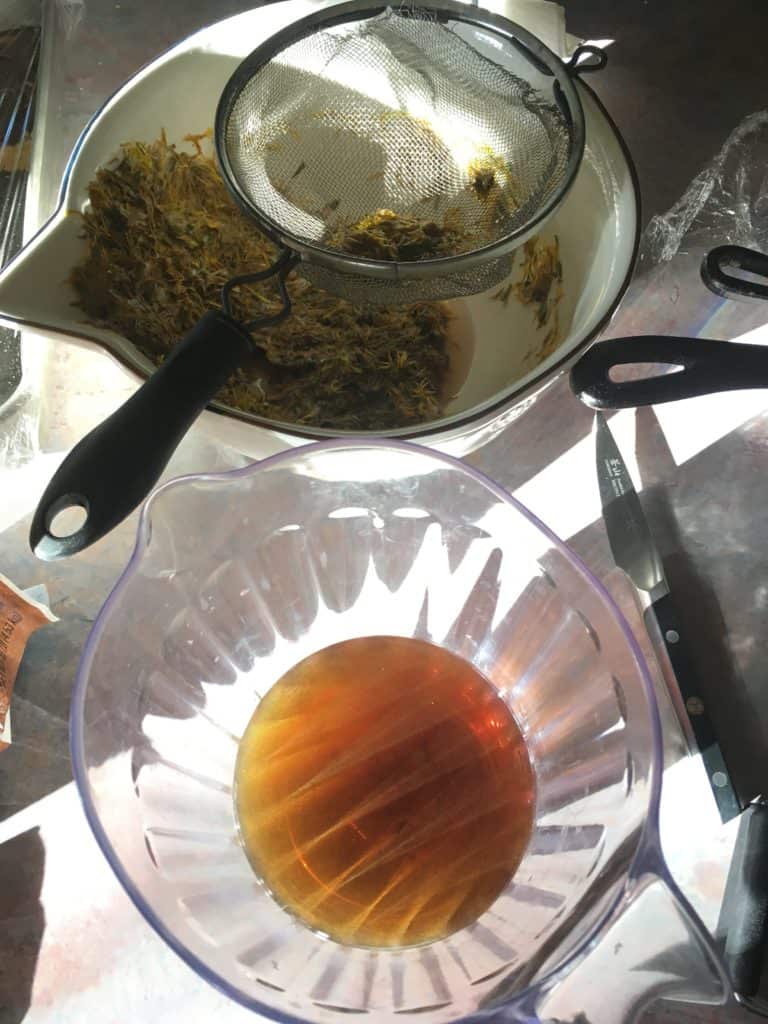 Cooking the jelly
I measured the correct amount of dandelion tea into a kettle, added pectin and lemon juice, and heated it to a boil. Then I stirred in the sugar, and brought it back to a boil, stirring constantly. You can add a half teaspoon of butter to the dandelion jelly so it doesn't boil up quite as much.
When it came to a rolling boil, I set the timer for one minute exactly. After the minute was up, I turned off the heat and skimmed the foam off the top. I poured it into jars, added lids, and water-bath processed them for 15 minutes. (10 minutes if you are living at lower altitudes)
I was pleasantly surprised at this jelly! It was delicious, and we all love it! The taste is sweet and mild, faintly reminiscent of clover honey.
We went through a jar of it in no time and gave a few jars as gifts. It is unique, and I bet you can find a yard or public land where dandelions grow!
It is pretty, too. And I feel so… Laura Ingall-ish, you know?! 😀 Just livin' here on the prairie, doing my homesteading thing, making jelly from weeds. 😀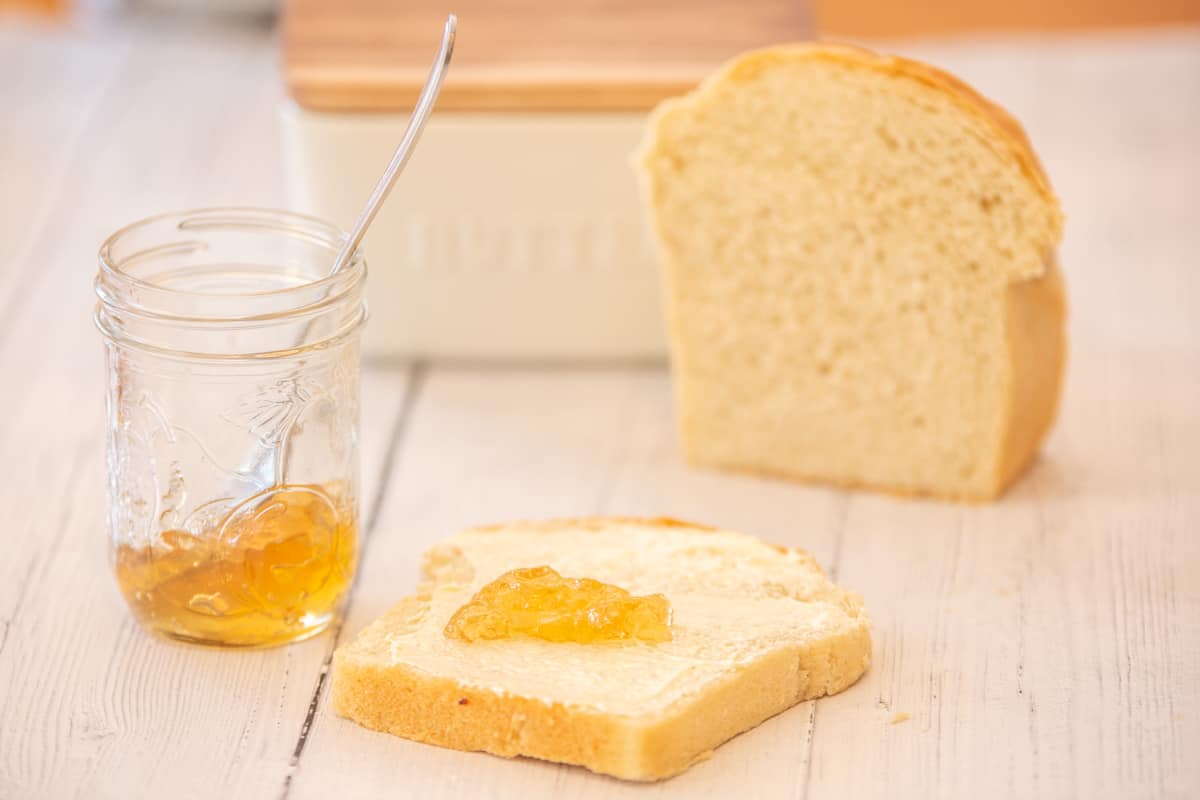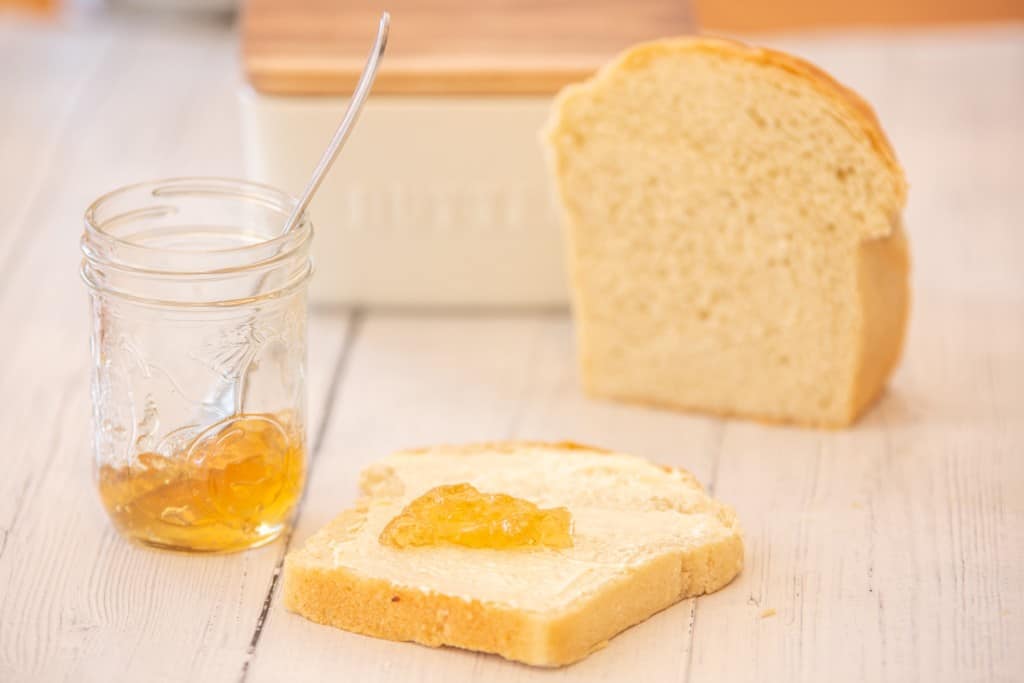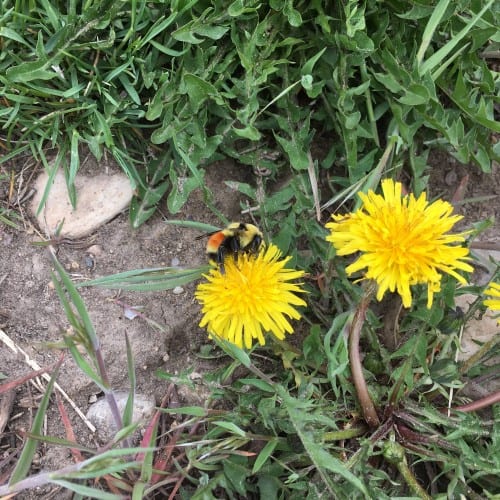 Dandelion Jelly Recipe
Ingredients
3

cups

dandelion tea

4.5

cups

sugar

2

TBL fresh lemon juice

1

box low sugar pectin

regular probably works too
Instructions
Place dandelion tea, pectin, and lemon juice in large saucepan.

Bring to a rolling boil.

Add sugar and bring back to a rolling boil (that can't be stirred down).

Boil for 1 minute.

Remove from heat, skim foam if desired.

Fill jars and screw on lids.

Hot water process for 10 minutes. (15 minutes if over 6,000 ft elevation)
If you like this recipe, you may enjoy my recipe for Chokecherry Jelly.
Don't forget to pin this recipe to Pinterest so you don't lose it! Or share it on Facebook!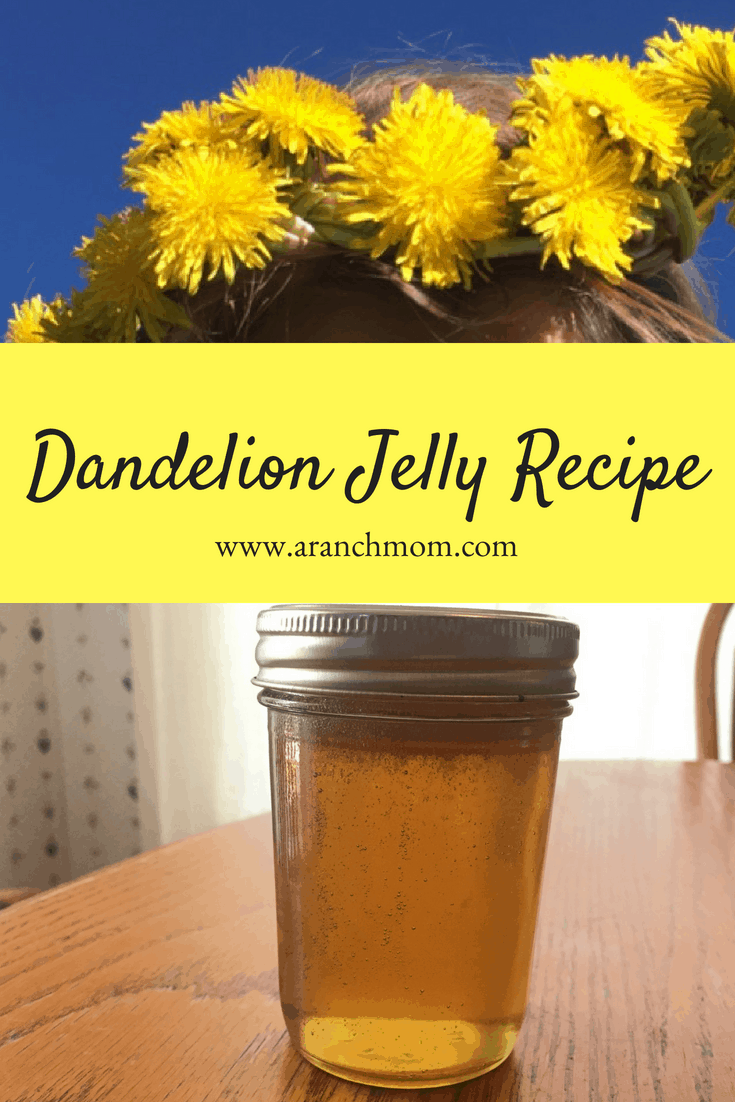 Dandelion jelly is so simple and delicious, I think you should try it! 🙂