I have terrible nausea when I am pregnant. Snacking constantly does seem to help a little bit. But of course, it is a struggle to stick to healthy snacks for pregnancy! At first, I didn't have any hunger, and actually lost a few pounds.
About the time I hit my second trimester of pregnancy, I find my hunger growing as fast as the baby! I decided to make a list of healthy snacks for pregnancy, so I'm not constantly running to the cupboard for a bowl of carbs.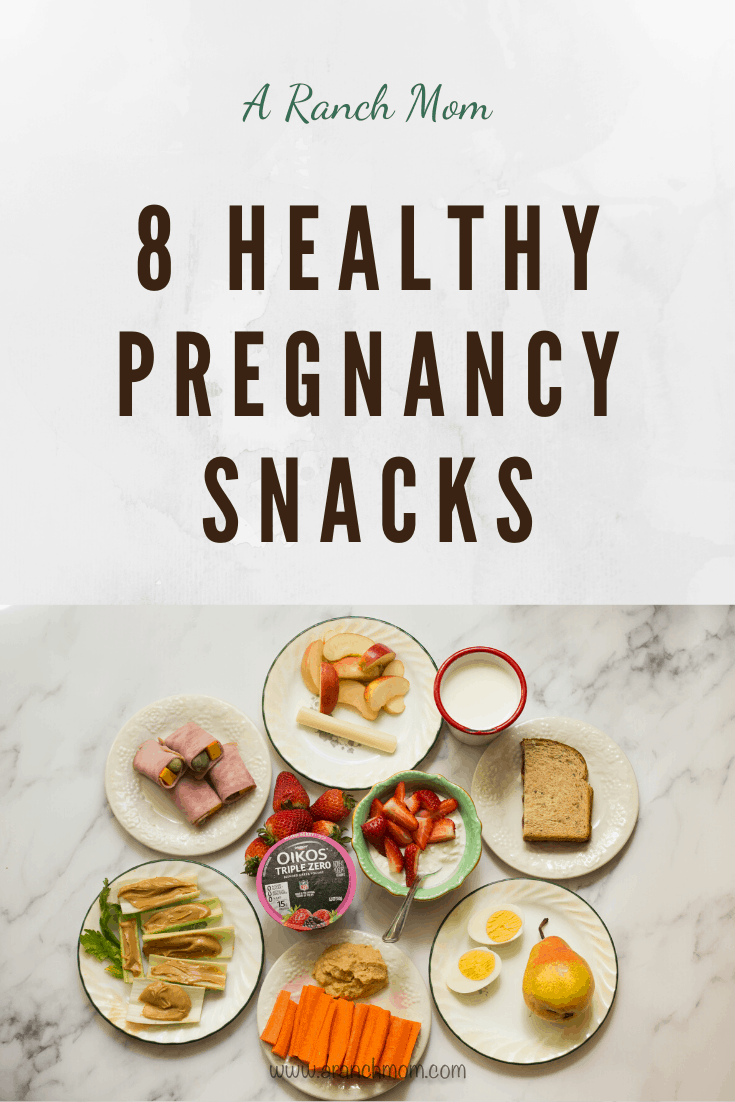 I do not hold to any specific diet, I just try to eat carbs and protein together, so I don't get a sugar crash after eating.
These are all snacks that I enjoy, depending on the day, haha! And I thought maybe it would give you some new ideas.
I started this post when I was pregnant, but then never finished it til now. So no, I am not pregnant again! Just now posting what helped me. 🙂
I have included calorie count, protein, sugar, and carbs so you can adjust servings as desired.
Greek yogurt with berries.
The Oikos Triple Zero is sugar free, it is sweetened with stevia. Add some berries and you have a great snack that seems more like a dessert! Oikos Triple Zero makes several delicious flavors that are very tasty.
Yogurt – 1 cup
Calories: 110
Protein: 15g
Sugars: 6 g
Carbs:13g
Strawberries – 3 medium berries
Calories: 12
Protein: 0.3g
Sugar: 1.8g
Carbs: 2.7g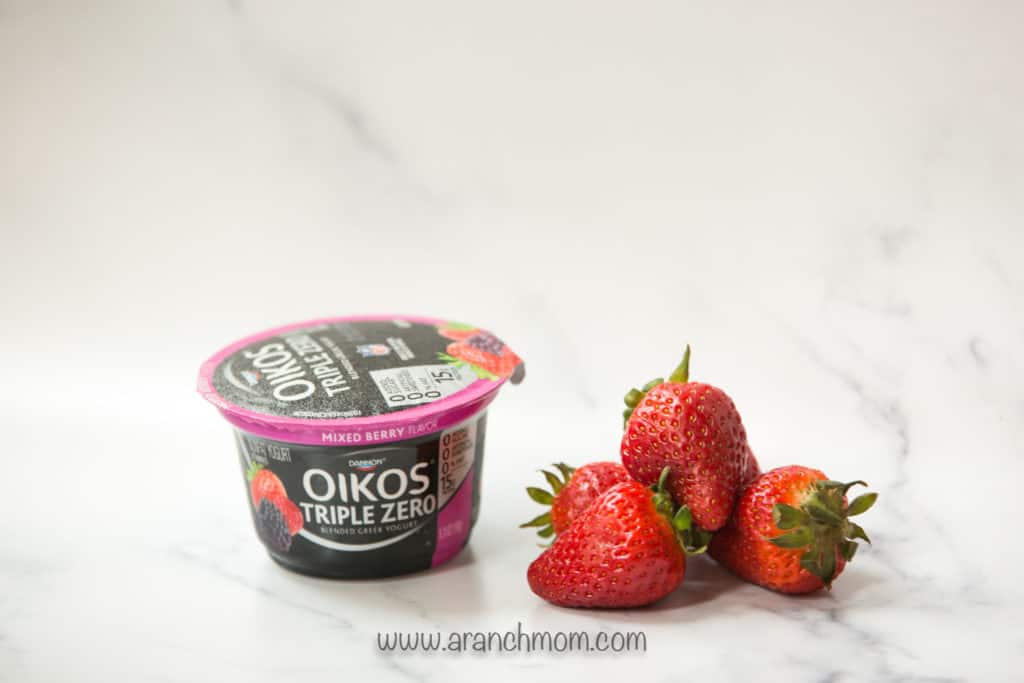 Hard-boiled egg & fruit.
The egg provides a protein, and the pear is full of fiber, water, and natural carbs to keep your energy up! I ate so many pears when I was pregnant. So delicious. Keep in mind that while pears do have lots of natural sugars, they also have lots of fiber, vitamins, and water content. It's not the same as the highly processed sugar in most packaged foods.
Egg – 1 egg
Calories: 72
Protein: 6 g
Sugar: 0
Carbs: 0.4g
Pear – 1 pear
Calories: 110
Protein: 0.6
Sugar: 17g
Carbs: 27g
Cheese and apple.
I like the individually-wrapped cheese sticks, they are so handy. Paired with apple slices, this is a  snack that travels well. Throw it in a small lunch pack and take to town when you run errands, to avoid getting too hungry.
Cheese Stick – 1 mozzarella stick
Calories: 70
Protein: 5g
Sugar: 0
Carbs: 1g
Apple – 1 apple
Calories: 95
Protein: 0.5g
Sugar: 19g
Carbs: 25g
Cottage Cheese and strawberries.
You can use any type of berry, of course. Or even a spoonful of 100% fruit spread. Cottage cheese has a lot of protein, making it ideal for pregnancy.
Cottage Cheese – 1/2 cup
Calories: 120
Protein: 12g
Sugar: 4g
Carbs: 5g
Strawberries (see above)
Celery and Peanut Butter.
This is a staple from my childhood! Spread peanut butter into the celery ribs for a fun retro snack. Add raisins on top if that's your thing. I don't care for raisins, so I leave them off!
Peanut Butter – 2 TBL
Calories: 180
Protein: 7g
Sugar: 3g
Carbs: 8g
Celery – 2 stalks
Calories: 13
Protein: 0.6g
Sugar: 1g
Carbs: 2.4g
Carrots sticks and hummus.
I normally buy baby carrots. They are just easier and I am all about easy! Add a dollop of hummus for your protein kick, and there you go. I like to eat bell pepper strips or snap peas, too.
Hummus – 3 TBL
Calories: 105
Protein: 3g
Sugar: 1g
Carbs: 6g
Carrots – 1 cup baby carrots
Calories: 52
Protein: 1g
Sugar: 6g
Carbs: 12g
Pickle Roll-ups
Take a small gherkin dill pickle, lay it beside a chunk of cheddar cheese, and wrap them in a ham slice. Yum! The tart pickle paired with cheddar just makes the best pregnancy snack!
Cheese – 1 oz (varies)
Calories: 110
Protein:  6g
Sugar: 0
Carbs: 0
Ham – 2 slice (varies)
Calories: 60
Protein: 10g
Sugar: 0
Carbs: 2g
Pickle – 4 small gherkins
Calories: 0
Protein: 0
Sugar: 0
Carbs: 0
PB&J on Whole Wheat Bread, with milk
This has been my favorite healthy pregnancy snack. For some reason, it just hit the spot. I probably ate too much pb&j, haha! But when I am pregnant, I have to eat whatever I can keep down.
Milk – 1 cup whole milk
Calories: 150
Protein: 8g
Sugar: 11g
Carbs: 12g
Wheat Bread – 1 slice wheat (varies)
Calories: 100
Protein: 4g
Sugar: 2g
Carbs: 17g
Peanut butter (see above)
Jam – 1 TBL (varies)
Calories: 56
Protein: 0
Sugar: 9g
Carbs: 13g
Some other healthy pregnancy snacks:
a handful of nuts,
dried fruit,
jerky,
or homemade protein balls.
Here is a recipe that looks great: Healthy Peanut Butter No-Bake Protein Bites
What are some healthy snacks for pregnancy that you enjoy?
Please share below for other mamas!