This venison summer sausage recipe is so easy and tasty. I love it because it can be made in the oven! No need for a smoker. It does not use casings, so you can literally make it with several seasonings, an oven, and a baking sheet. Really great for when you don't have much equipment but want to get started with wild game sausage.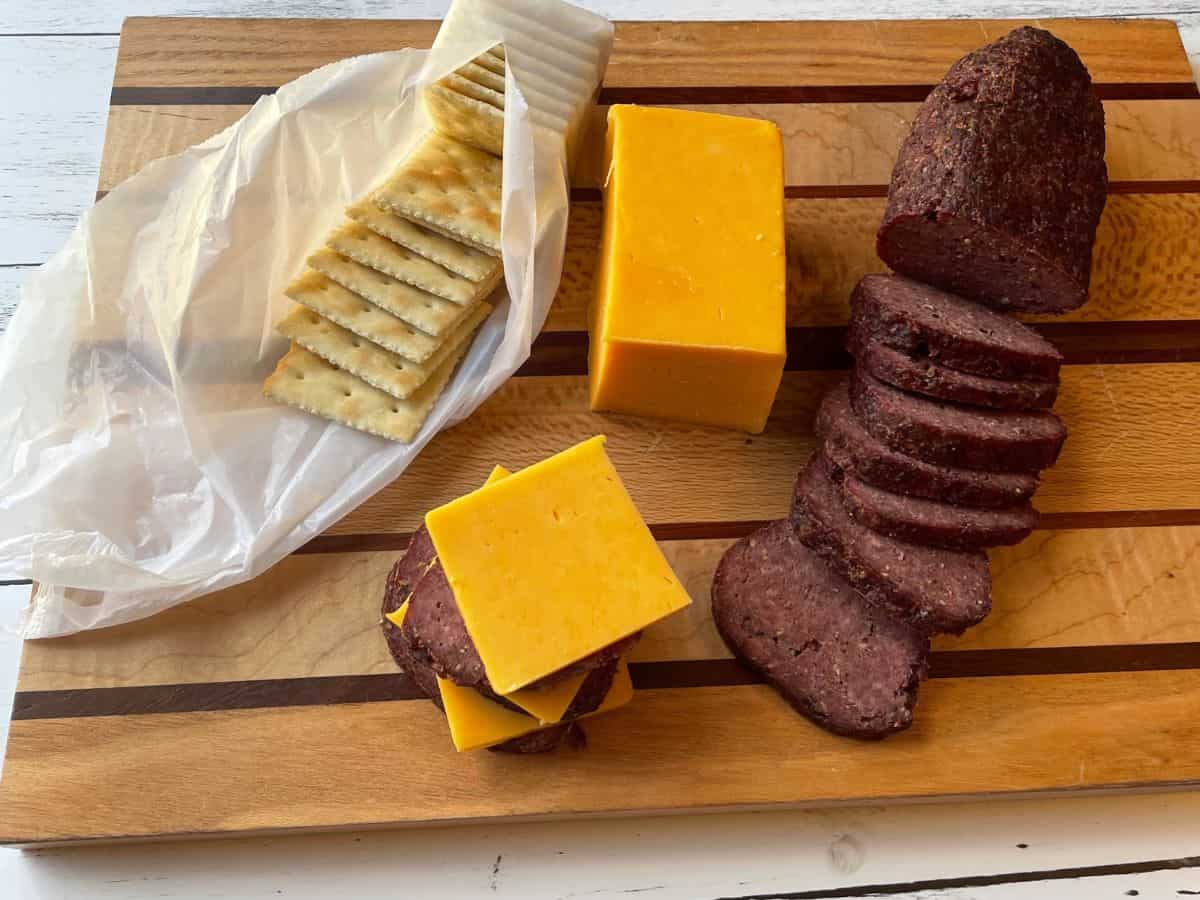 Easy Venison Summer Sausage Recipe
First, I like to mix beef or pork with this recipe, so it isn't too dry. You don't want to add deer fat, because it has a higher melt point than beef or pork. So if you use deer fat, it will leave your mouth with an unpleasant coating of fat. You can use 100% venison, but it will be quite dry.
Mix the sausage
Place all meat into large mixing bowl. Use your hands or a large spoon to break up the meat. Sprinkle the seasonings all over the meat. It will mix in more evenly if you sprinkle it over, rather than just dump it in one spot. Use your hands to mix the meat thoroughly.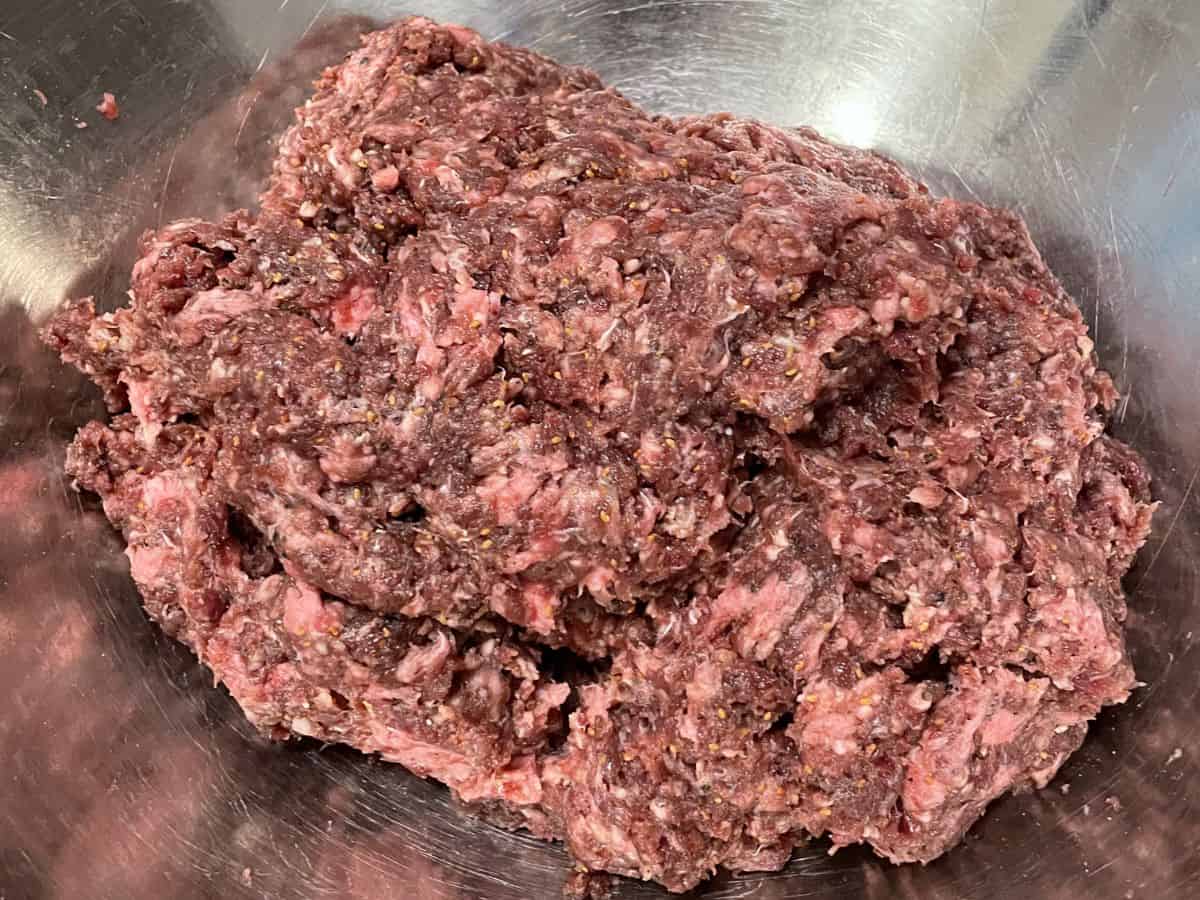 Place the summer sausage mix into a bowl with a tight-fitting lid, or cover the container with plastic wrap. Place meat into the fridge for 24 hours. You can adjust this by a couple hours, if necessary, to accommodate your schedule. The last batch I made, I let it set 36 hours because that's just how it worked out.
Form the sausage rolls
Divide the venison summer sausage into four equal portions. Use your hands to knead and squeeze the meat into a roll about 12 inches long. I don't measure these, just use your best guess. You can wrap it in plastic wrap or parchment paper to get a really nice, smooth roll.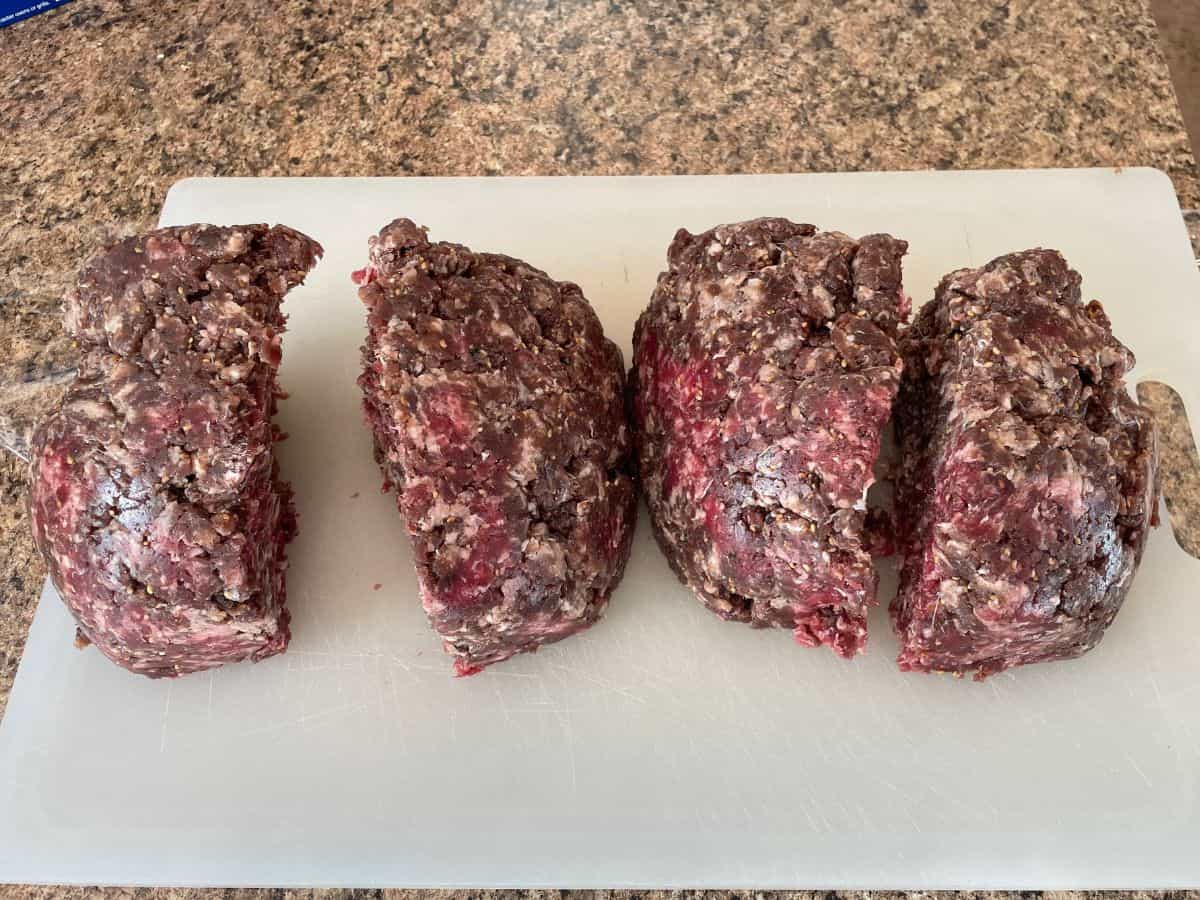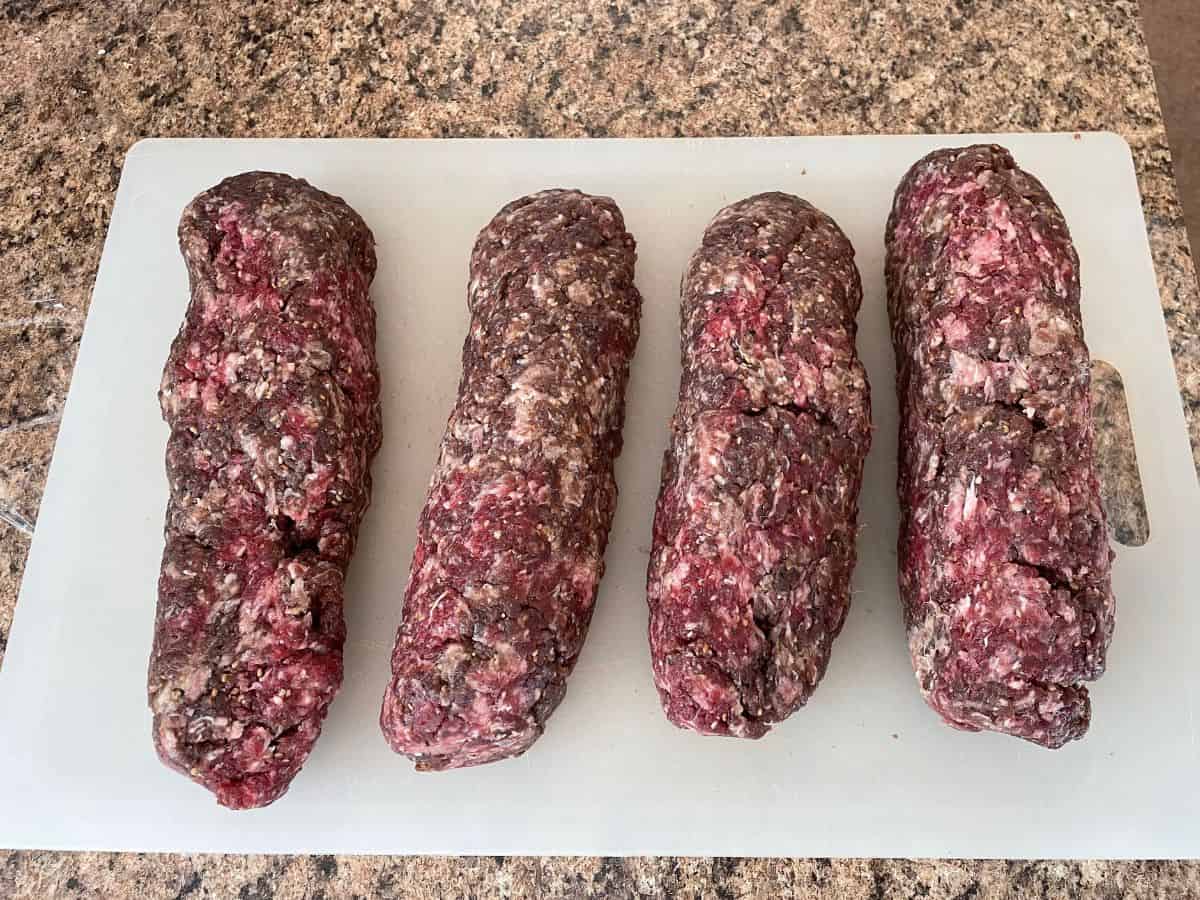 Bake the summer sausage
Place the formed summer sausage rolls onto a rack placed onto a baking pan. Make sure the pan you are using has sides so any juice doesn't run onto your oven. If you don't have a baking rack, that's ok! Just place some foil on your pan and place the sausage rolls on top. They will bake just fine. (this is how I baked mine, because I forgot to use my racks!)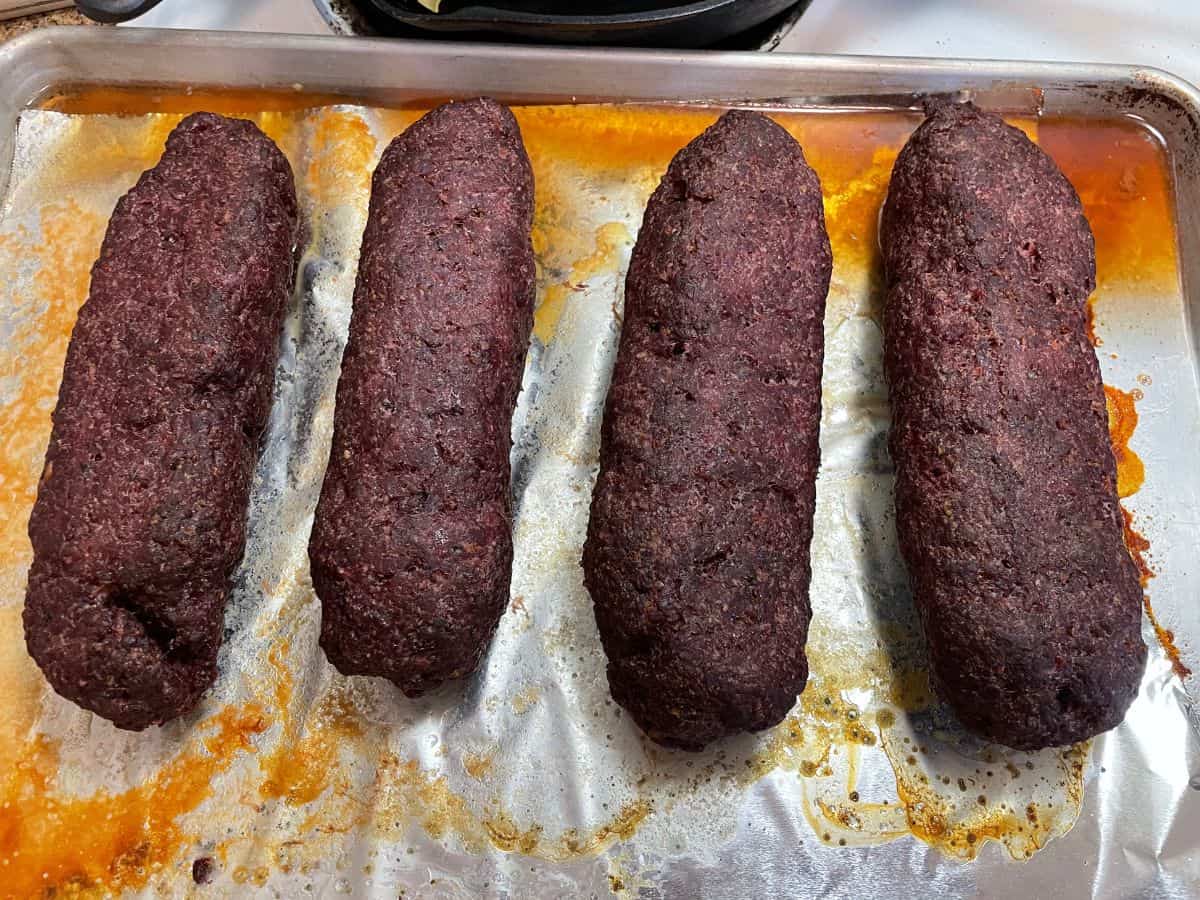 Bake the venison summer sausage at 300 F for 3 hours. When they are finished, let them cool at room temperature.
How to store summer sausage
When the sausage is cooled, wrap it tightly in freezer paper and label. Place in fridge for up to a week, or for longer storage; in the freezer for up to three months. We love to eat deer summer sausage with cheese and crackers, or sliced thin and on bread for a sandwich!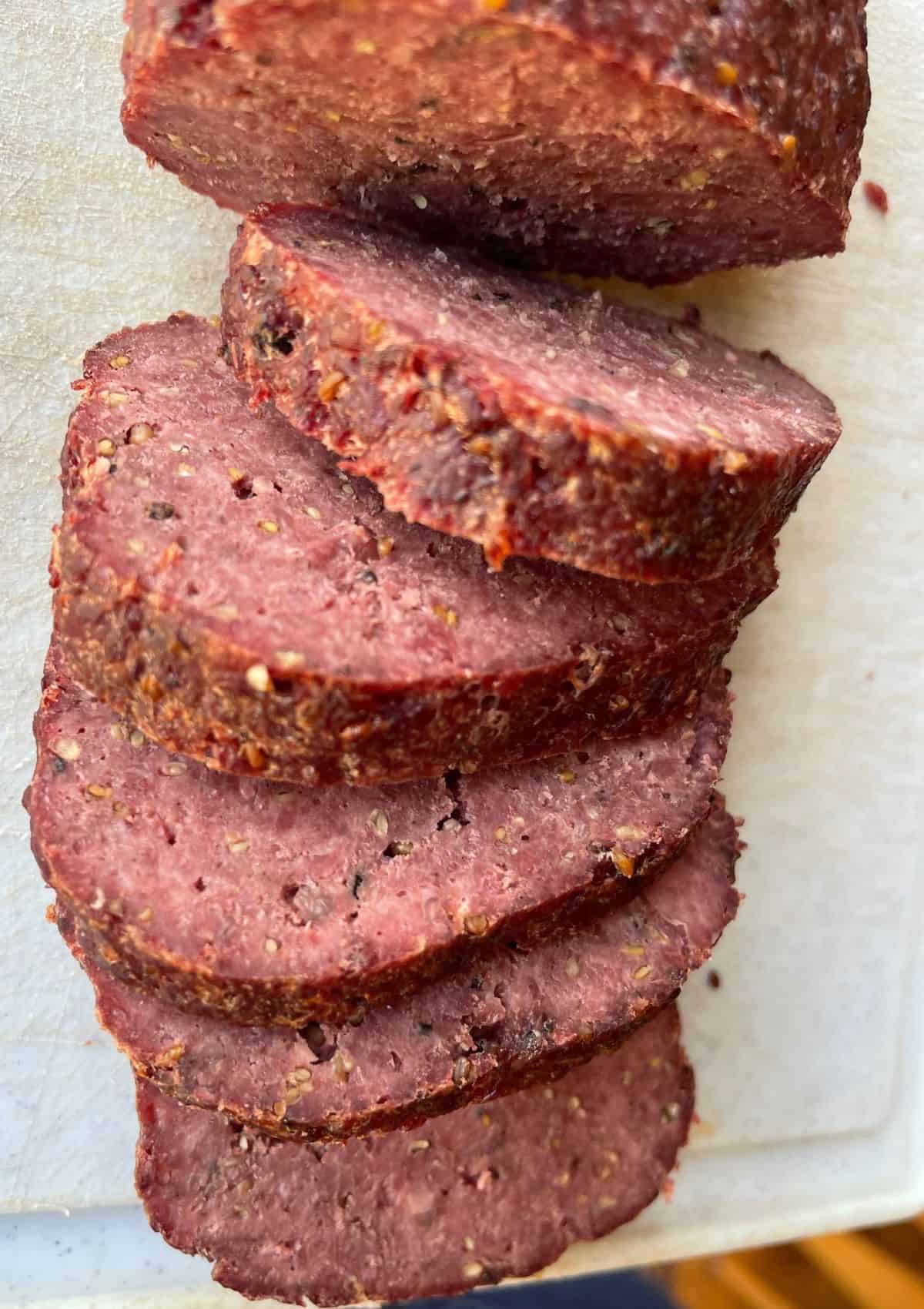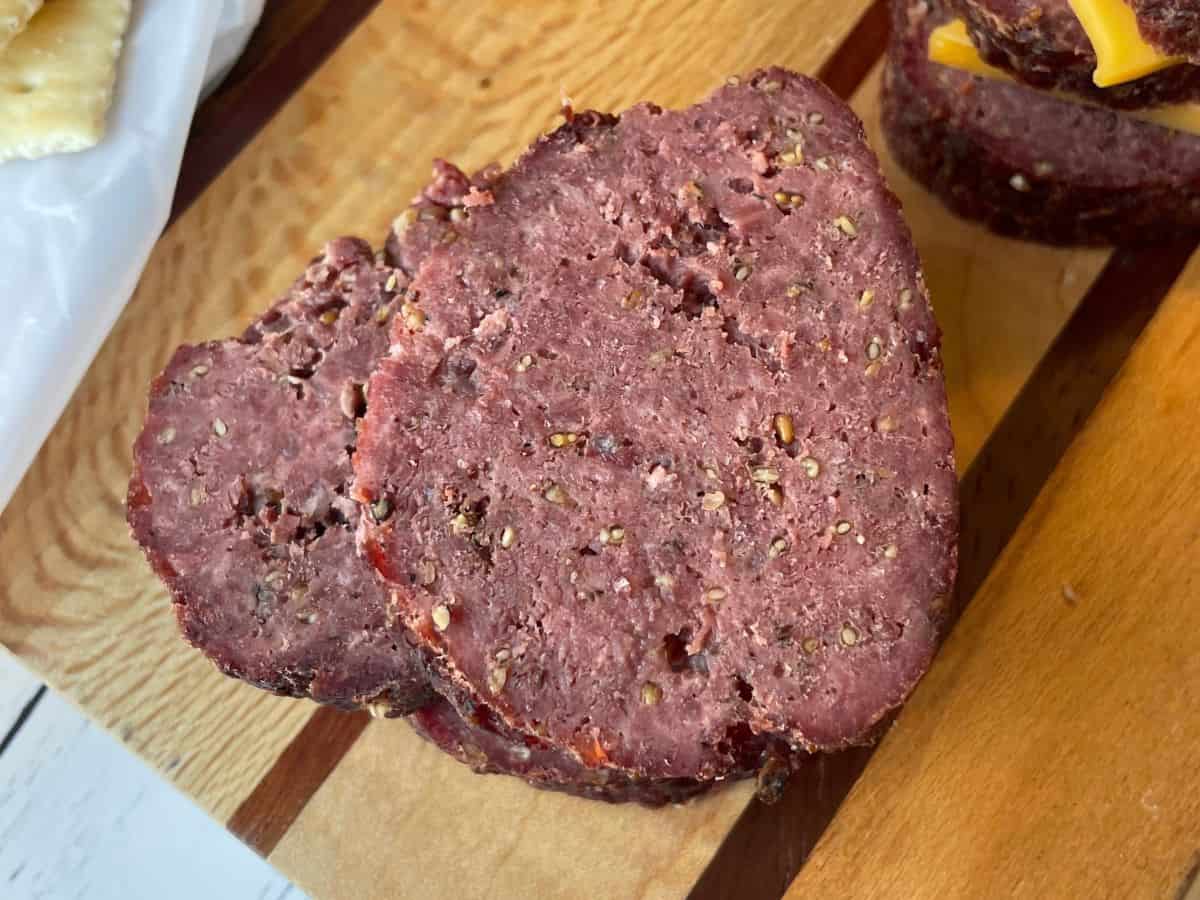 Here are some more venison posts you may enjoy:
Venison Breakfast Sausage
25 Ground Deer Meat Recipes
Deer Tenderloin Skillet
Shredded Venison Tacos
Venison Summer Sausage
Venison Summer Sausage baked in the oven is an easy and delicious appetizer! Great with cheese and crackers or sliced thin on a sandwich.
Ingredients
3

lbs

ground venison

2

lbs

ground beef

5

Tablespoons

Morton's Tender Quick Salt

2

Tablespoons

black pepper

coarse ground

2

Tablespoons

mustard seeds
Instructions
Sprinkle seasonings over meat, mix all meats and seasonings together with your hands until well mixed.

Cover and let rest in fridge for 24-48 hours.

Divide into 4 portions, and form each portion into a firm, even roll about 12 inches long.

Place meat rolls on baking sheet lined with foil, OR on a baking rack inside a baking pan to catch the drippings.

Bake at 300° for 3 hours. Let cool and store in fridge or wrap tightly in freezer paper. Freeze up to three months.
Notes
You can use any ratio of beef to venison, or you can omit beef altogether and use 100% venison. You may also use pork if desired. I prefer using beef that is 70% lean. 
Some fat and juices will bake out of the meat rolls, be sure bake it on a pan with sides.
Nutrition
Serving:
2
slices
Calories:
143
kcal
Carbohydrates:
0.4
g
Protein:
14
g
Fat:
9
g
Saturated Fat:
4
g
Polyunsaturated Fat:
0.4
g
Monounsaturated Fat:
3
g
Trans Fat:
0.3
g
Cholesterol:
54
mg
Sodium:
1141
mg
Potassium:
227
mg
Fiber:
0.2
g
Sugar:
0.05
g
Vitamin A:
2
IU
Vitamin C:
0.05
mg
Calcium:
14
mg
Iron:
2
mg