So you want to be a cowgirl? It might seem like a dream that will never come true, but if you truly want it, you can accomplish it! Here's how to be a cowgirl if you didn't grow up on a ranch.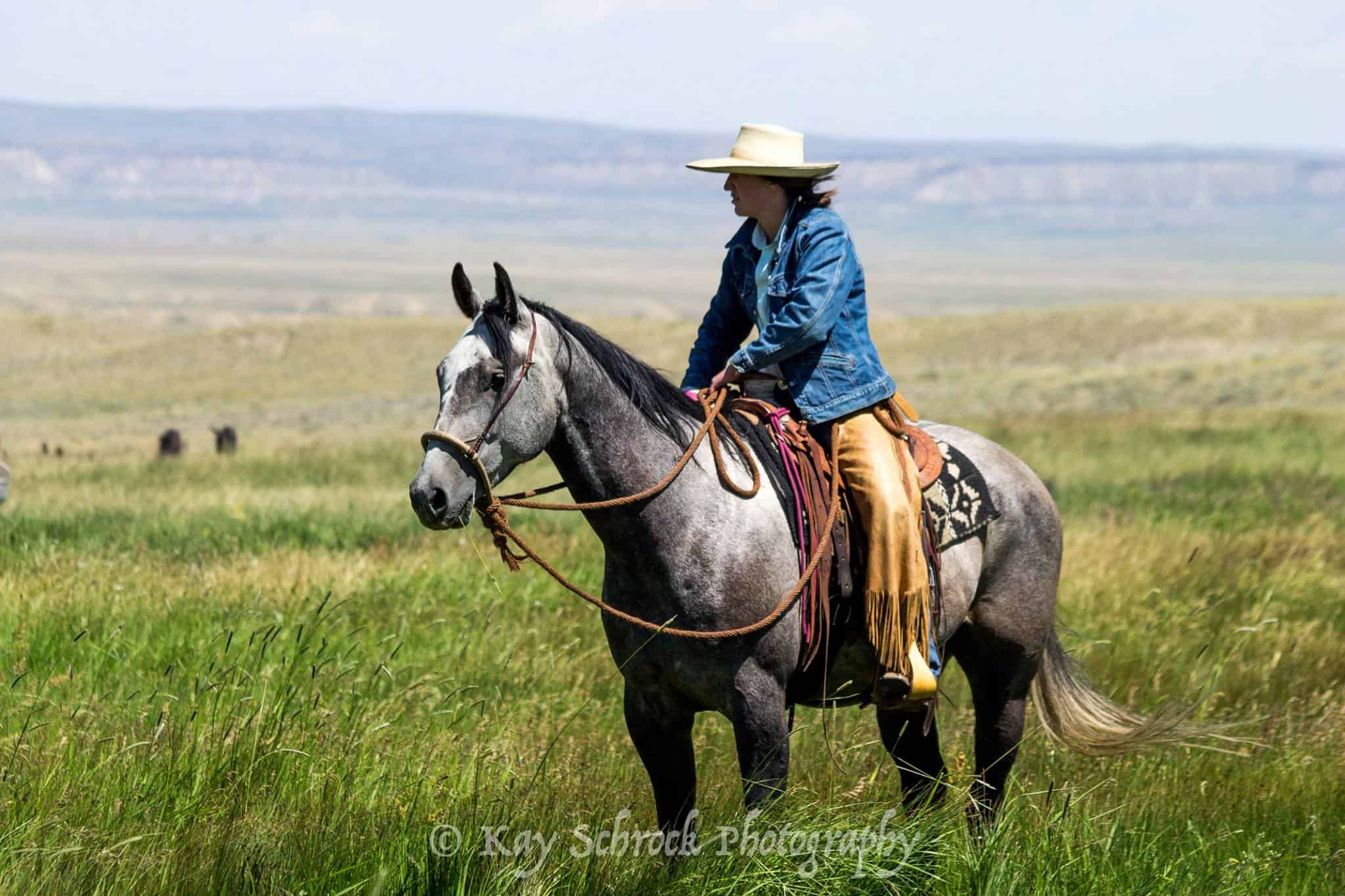 First of all, we need to know what is a cowgirl? According to the dictionary:
1. a woman who herds and tends cattle, performing much of her work on horseback. And: 2. a woman who is a rodeo performer.
I guess I like Dale Evans' definition of a cowgirl best:
"COWGIRL IS AN ATTITUDE, REALLY; A PIONEER SPIRIT, A SPECIAL AMERICAN BRAND OF COURAGE. THE COWGIRL FACES LIFE HEAD ON, LIVES BY HER OWN LIGHTS AND MAKES NO EXCUSES.COWGIRLS TAKE STANDS. THEY SPEAK UP. THEY DEFEND THE THINGS THEY HOLD DEAR. A COWGIRL MIGHT BE A RANCHER, OR A BARREL RACER, OR A BULL RIDER, OR AN ACTRESS. BUT SHE'S JUST AS LIKELY TO BE A CHECKER AT THE LOCAL WINN DIXIE, A FULL-TIME MOTHER, A BANKER, AN ATTORNEY, OR AN ASTRONAUT." – DALE EVANS
How to be a cowgirl
Determine your goals.
That will help you determine what path to take to reach your goals. There are several options from which to choose. Wrangler on a guest ranch, day worker on a working cattle ranch, pen rider at a feedlot, rodeo cowgirl, or full-time ranch hand.
Make a list of necessary skills for your desired job.
If you wrangle at a guest ranch, you will need to have good communication skills and the ability to work with the public daily.
If you want to rodeo, you need to learn the rules, have a place to train, and find someone to mentor you.
If you want to work on a ranch, you need to know how to identify sick cattle, rope and doctor cattle, how to fix fence, irrigate, drive a tractor, ride a green horse (or have your own horses).
If you want to work at a feedlot, you need to be able to spot sickness, keep records, and much more.
Make a plan of action.
Since I only have experience with working cattle ranches, that is what I will use as my example. But for any branch of cowgirl life, you need to make a plan. Talk to people in the industry. Ask questions. Eventually you will find the right person to help you.
Learn, learn, learn!
Learn all you can. Learn to rope with a dummy in your yard. Learn cattle health as much as possible. Watch YouTube videos about sick cows and if possible, find a friend with cattle and tell them you are wanting to learn cattle health.
Just do it.
At some point, you have to just do it. Apply for a job and tell them you want to learn. Most employers just want reliable help who are willing to learn. Don't come in full of ideas and things you learned out of a book, or worse — social media!! Come in with a willingness to learn, show up every day – on time, work your heart out, and you will never lack for a job.
You can read what one ranch boss had to say about becoming a cowboy (or cowgirl). For some cowgirl humor, read what my daughter wrote about how to be a cowgirl — when she was 10!